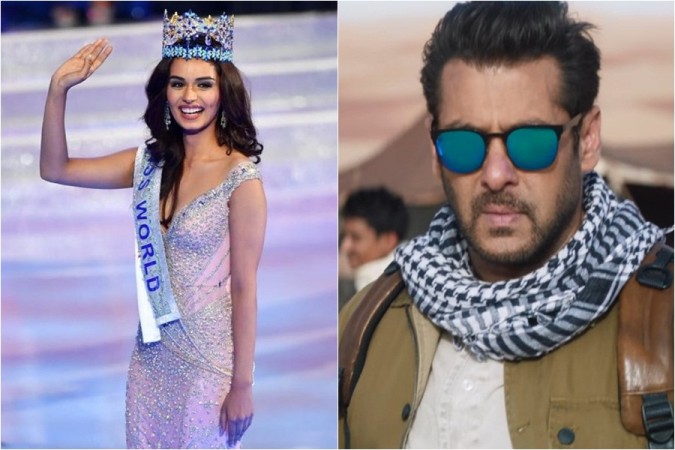 Manushi Chhillar brought the prestigious Miss World 2017 crown to India, 17 long years after Priyanka Chopra won the coveted title home in the year 2000. After her stupendous win, the 20-year-old is being flooded with Bollywood offers from filmmakers. And even Salman Khan is keen to cast her in his home production or in his next project.
"After Manushi won the Miss World 2017 crown, several Bollywood filmmakers wanted to know more about her. After looking at her journey in the competition and her pictures, many filmmakers have sent her offers to be a part of their film. Salman was also impressed and hence, he has also expressed his desire to give Manushi her BIG Bollywood debut. He might launch her in an SKF production movie or in one of his own movies," an insider told BollywoodLife.
"Salman has always launched and promoted new and young talent, for example, Sonakshi Sinha, Athiya Shetty, Daisy Shah, Zareen Khan, Sneha Ullal and several others. In a time when there is a dearth of outside talent in the industry, Salman feels Manushi can be the next big thing and hence, he is keen to have her on board as a talent," he added.
But, Manushi might not be able to take up any Bollywood projects since she has to fulfil her commitments mentioned in her Miss World contract for at least one or two years. She also said that Bollywood is not on her mind right now and will be spreading awareness about menstrual hygiene for the next year where she will be travelling to four continents joining the other six continental Miss World sisters.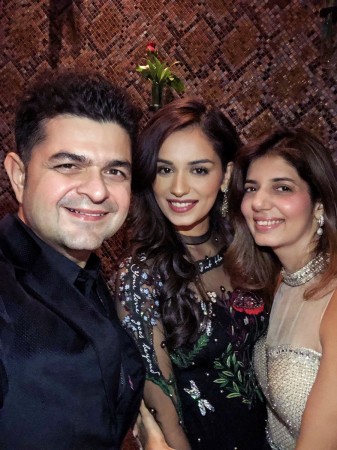 However, Manushi's coach Retd Lt Rita Gangwani says that she will consider making her Bollywood debut if she is offered a very good script.
"I feel very proud. She brought us the crown which we had been yearning for all these years. She wanted to do something for humanity and has worked towards menstrual hygiene which was appreciated at Miss World Platform," Retd Lt Rita Gangwani, Coach of Miss World 2017 Manushi Chhillar told ANI.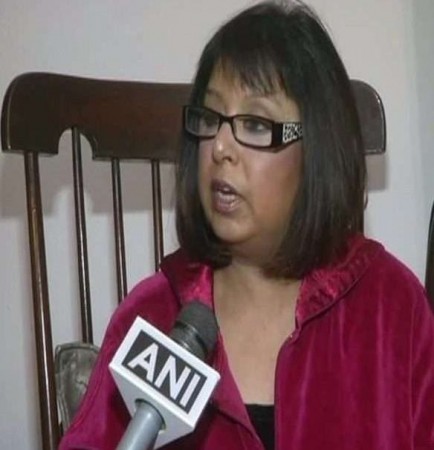 "She is focusing on completing her education, she wants to be a heart specialist. However if she is offered a very good script & she thinks she will be able to give time for that, she will consider it," she added.
Manushi is currently pursuing her studies to become a heart specialist at the Bhagat Phool Singh Government Medical College for Women in Sonepat, Haryana. Her parents are doctors too.
Whether Manushi will accept Salman's offer or not, only time will tell but it will be interesting to see her alongside the Dabangg Khan on the silver screen.