There have been reports of AR Murugadoss directorial "Kaththi" being remade in Hindi. Salman Khan and Akshay Kumar were reportedly the front-runners to star in the Hindi remake.
Now, a picture posted by AR Murugadoss has given fillip to those rumours. The director, a few hours ago, has tweeted a picture, in which he is seen chatting with Salman Khan. The Tamil filmmaker is apparently narrating the story to the "Dabangg" star.
It may be recalled that "Kaththi" villain Neil Nitin Mukesh had declared that either Salman Khan or Aamir Khan would be apt for the role played by Vijay in the Tamil movie.
AR Murugadoss has always loved to remake his films in Hindi. First, he entered Bollywood with "Ghajini" remake starring Aamir Khan. Recently, he remade his blockbuster "Thuppakki" ("Holiday") with Akshay Kumar in the lead role.
Now, AR Murugadoss is set to remake "Kaththi" in Hindi. His tweet is seen as an indication of his joint venture with Salman Khan. Meanwhile, the tweet has gone viral on social networking sites.
Fans are thrilled over the development and has been asking a lot of questions on Twitter. But the director seems to be in no mood to respond. Nonetheless, even if Salman Khan gives green signal for the movie, the project will not start in the near future as the director is tied up with a female-oriented Hindi movie with Sonakshi Sinha.
"Kaththi" has become the biggest Tamil hit of 2014. It has grossed over ₹110 crore worldwide. Vijay's acting, brilliant storyline and the message-oriented subject has become the highlights of the film.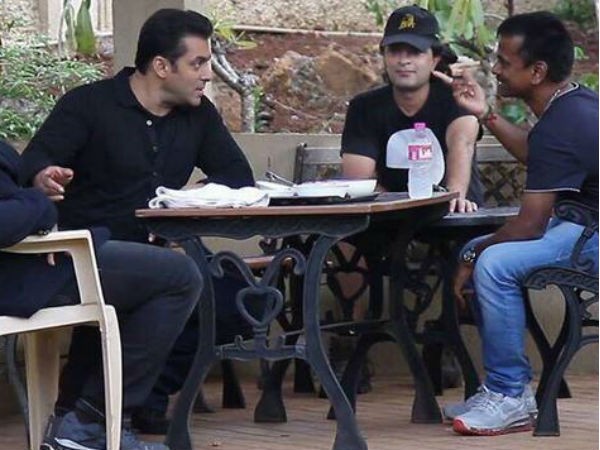 The Tamil movie is about a common man's fight against a corrupt corporate company, which desires to acquire the lands of the poor.
— A.R.Murugadoss (@ARMurugadoss) November 12, 2014