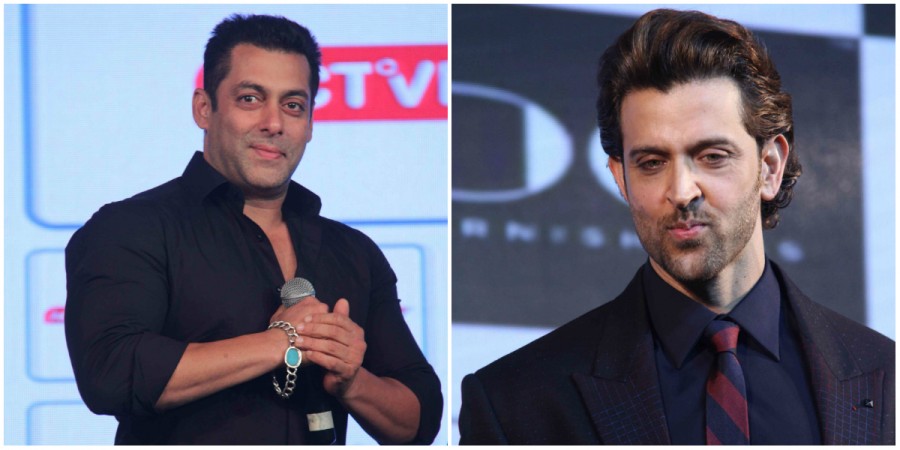 Salman Khan is promoting Akshay Kumar's "Rustom" on social media, a film that arrives in theatres on the same day as Hrithik Roshan's "Mohenjo Daro."
Is he ignoring the Ashutosh Gowariker directorial or is the superstar better friends with Akshay than Hrithik? Well, Salman and Hrithik share a sort of blow-hot-blow-cold relationship. Often, there have been reports of them being in a cold war.
Just a month ago, the time around the IIFA Awards 2016 was held, there was news that the two had a fall out over Hrithik's act at the event. Apparently, the "Sultan" star had suggested that he take Daisy Shah in his performance, but Hrithik didn't want to. That was when the sticky patch began.
However, all such rumours were denied by "Mohenjo Daro" actor, who said that the senior star was arranging a special screening of "Sultan" for him.
I can't wait to see Sultan. Although I've been out of the country, I've been on the phone with Salman about Sultan ever since we met in Madrid for an awards function. I missed the Sultan's screening that he had for his friends before release. But, he promised me my own screening the minute I return to India," the press quoted Hrithik saying.
Meanwhile, Salman has some great words for Akshay's "Rustom." In one of the recently held media interactions he said how he cannot wait to watch the film.
Trivia

Salman and Akshay go way back; they share a warm and cordial relationship. The actors have also done a couple of films together: "Mujhse Shaadi Karogi" and "Jaan-E-Mann."