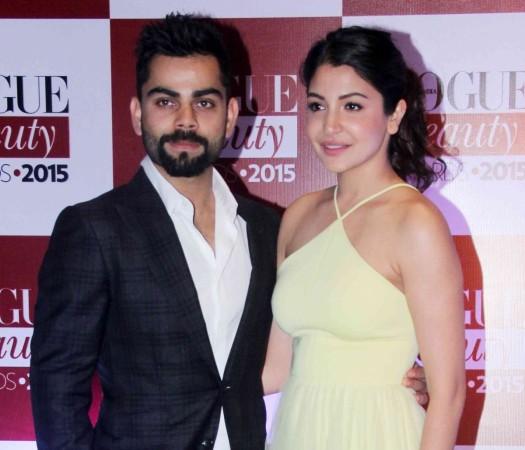 Earlier this year, Anushka Sharma and Virat Kohli's much written-about relationship was put on hold for a short while. The couple is now back together, and apparently Salman Khan has something to do with it.
"He (Salman) was often heard jokingly saying things to her like 'pyaar ek baar hota hai, if you have true love then keep it'," a source told BollywoodLife. Even Anushka's brother was trying hard to patch things up between the two and it appears the efforts of these gentlemen have worked pretty well.
Recap
Anushka and Virat met on the sets of a shampoo commercial. They hit it off instantly, but took time to admit to their affair. However, when they did they said that they hadn't spoken about it because it was extremely personal.
"Nobody is hiding anything. We are living our life very normally. It's just that we don't want to talk about our relationship. We can't subject it to entertainment news. We will not hide if you guys see us together, but we will not talk about it," Anushka had told IANS.
A few months later, the two parted ways. What created the buzz was a photo (captioned: "Heartbroken") Virat shared, deleted and later uploaded.
The cricketing star was hoping to spend this year's Valentine week with his ladylove, but because Anushka had signed "Sultan," she had to take a rain check on that little break. This apparently irked Virat, after which they went different directions. Gradually, the gaps narrowed down and they were soon seen stepping out for dinner dates and dropping each other off at airports, like regular lovebirds.