While cosmetic surgeries have almost become a part and parcel of the lives of the people working in the industry, hair transplant is something that isn't much talked about. You might remember many celebs with very less hair on their head in the 90s, and suddenly the next decade, bam! They had more hair on their head than Akshay Kumar and Anil Kapoor's hair combined. Let's take a look at few celebs who underwent hair transplant.
Salman Khan: Talking about hair transplant, the first name that comes to mind is Salman Khan. Remember seeing him with very little hair left on his head during the films like 'Chal Mere Bhai', 'Har Dil Jo Pyaar Karega', 'Chori Chori Chupke Chupke' etc. His receding hairline slowly turned into baldness and Salman had to shave his head off. However, a couple of hair transplant surgeries later, Salman bounced back with a huge chunk of hair on his head. And today, Salman's hairstyle is as sexy as it can get!
Govinda: His films kept topping the box-office charts but his hair didn't. The more money and fame he acquired, the more he lost his hair. Following the footsteps of his closest pal from the industry, Salman Khan, Govinda also underwent a hair transplant surgery. In an interview with TOI, the actor had admitted having undergone the knife and had said, "Arrey, isn't hair important? Which man would say he is okay with lesser hair on his head."

Kapil Sharma: If you have seen Kapil Sharma before he reached the pinnacle of success, you must have immediately realised the amount of money he must have spent upon himself for his grooming. The comedian-turned-actor, not only lost oodles of weight but got back a lot of hair before making his big appearance with 'The Kapil Sharma Show'.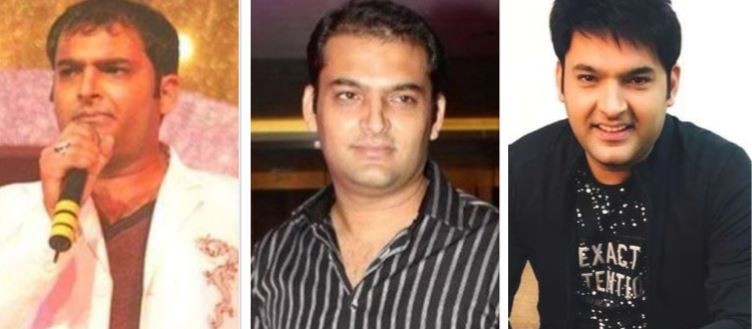 Sanjay Dutt: Even from the beginning of his career, the actor had a receding hairline. And as time moved on, we saw him with bald patches and wispy patches of hair. 'Chal Mere Bhai', 'Vaastav'; these were the movies during which his hair trouble was quite evident. However, look at Sanju now. The actor not only has a lot of hair on his head but keeps shocking his fans with his hairy-experiments.
Amitabh Bachchan: 'Laal Badshah', 'Qila'; on one hand his films were flopping and the on the other, the legendary actor was badly losing his hair. Bald patches, wispy hairline was quite visible while he was shooting for 'Mrityudaata'. However, Big B bounced back both, professionally and hair-wise with Kaun Banega Crorepati. Though we don't have an inside scoop, it was revealed that Amitabh went for a hair transplant and when it didn't work he opted for a wig, which he wears till date.