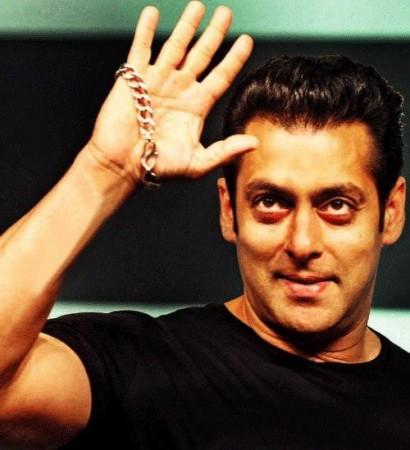 Bollywood actor Salman Khan, popularly known by his industrial pet name "Sallu Bhai", said he dislikes it when girls call him "Bhai" meaning brother.
"I have four sisters and two of them are rakhi sisters. They are enough for me. I cannot handle people calling me 'bhai'," he told Press Trust of India.
"In fact I don't know how to react when a girl calls me 'bhai'."
The "Dabangg" star had made similar comments while he was hosting reality television show "Bigg Boss".
When television actress Shweta Tiwari, in one of the episodes of the fourth season, acknowledged Salman by his pet name, he jokingly said, "I am okay with Dolly Bindra (who was another contestant of the season) referring to me as bhai, but I don't want Shweta to call me Salman bhai."
Salman's reiterated his dislike towards the name during the "The Little Hearts" campaign which aims at treating 500 children with heart ailments. His NGO "Being Human" and the Fortis Foundation had joined hands for the venture.
During the program, Salman urged people to contribute towards charity. "Everybody does charity, but not everybody likes to talk about it. Some may do it for personal benefits, to stay in the limelight or others might do it genuinely. According to me, you may do charity for any reason, but do it anyways. No matter what the intention is."
Known as the man with the golden heart, Salman's charity efforts have spanned all over the country. Interestingly, his initiatives to help the underprivileged began following the 2002 hit-and-run incident in which his vehicle ran over five pavement dwellers outside a bakery on Pali Hill Road in Bandra. One was killed in the incident.
His philanthropist ideals may have helped changed the earlier perception of his bad boy image to that of a humanitarian. Moreover, it also helped further his demi-god status in the film industry.
As ad-filmmaker and image consultant Prahlad Kakkar had once put it, "Salman has been a charitable person and the activities by his organisation have earned him a reputation. The rectified image has extended to his reel life and helped him in his career."