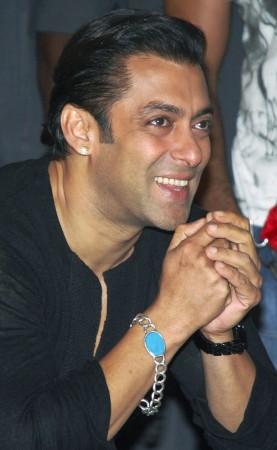 If latest reports are to be believed then Bollywood superstar Salman Khan has decided to launch Aditya Pancholi's son Suraj Pancholi in the remake of 1983 hit film "Hero", despite the ongoing case against the aspiring actor.
The report of Salman's decision comes at a time when rumours were doing rounds that the film would not take off after Suraj was arrested on charges of abetting the suicide of Bollywood actress Jiah Khan.
Recently, Ghai, the co-producer of the remake, had said that neither Suraj nor Suniel Shetty's daughter Athiya Shetty were finalised for the project. He added that the final casting will be decided by the "Dabangg" star himself.
"Salman will take the final call on this. We're yet to finalise the details," Ghai was quoted Hindustan Times.
When Aditya Pancholi was asked about Suraj's career launch, the veteran actor said, "Why don't you talk to Subhash Ghai or Salman bhai about this? I am not the right person to answer this question. And if Mr Ghai is saying anything like that, you should print it."
A source close to the actor has revealed that the Salman will take a decision on Suraj's debut only after he is released from jail.
"Salman is waiting for Sooraj to get out of jail. He has been in touch with Aditya. Although it's unlikely that Salman will back out from launching Sooraj, right now, he isn't thinking about it."
Salman has reportedly decided to go on with the project with Suraj as the male lead. As per reports, the superstar believes that Suraj's present situation might help him in the film in which he will be seen playing a rebel hero. The filmmakers have also made a few changes in the script to make Suraj's character a little more aggressive, taking in consideration his personal life scenario.
Suraj, who was in judicial custody, was granted bail by the Bombay High Court on 2 July.