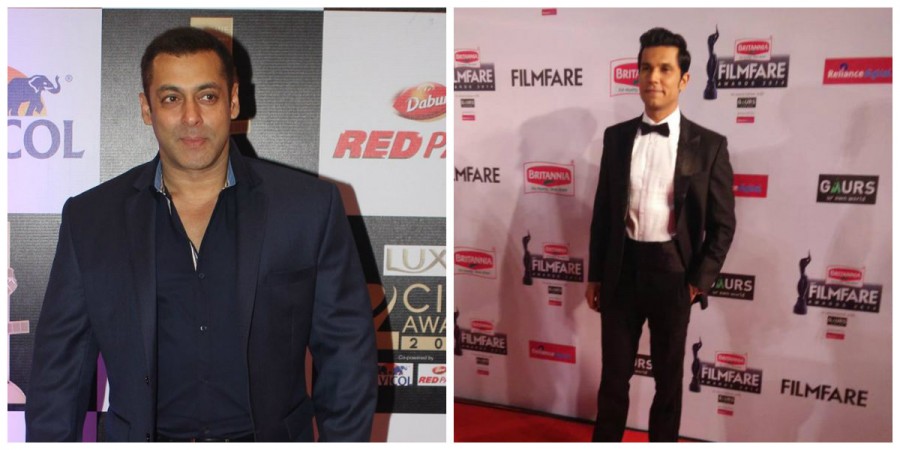 After "Kick," Salman Khan and Randeep Hooda have shared a close bond. Due to this friendship, Salman made sure that the makers of "Sultan" do not trim Randeep's screen time while editing the flick.
It had been reported that the "Sarbjit" actor agreed to make a special appearance in "Sultan" as Salman's coach due to the "Bajrangi Bhaijaan" actor. The superstar recommended Randeep's name to the makers and now, they are so close that Salman asked the makers to extend Randeep's screen time.
"They became good friends after working in 'Kick.' Randeep is spotted at all important functions of the Khan family. So, for 'Sultan,' when the makers were looking for an actor to play a bit role as his coach, Salman suggested Randeep's name. Recently, when he got to know that Randeep's role has been trimmed in the post-production stage, he was quick to make necessary calls for it to be extended to a respectable point," a source told Mid Day.
"Even though he is doing a cameo, some of his portions were edited out so that the film doesn't become unnecessarily long. But Salman asked the makers to retain most of his scenes and they have agreed to his proposal," the source added.
Meanwhile, Salman is making headlines due to his rape remark as he compared his condition while filming for "Sultan" to a "raped woman." Salman is currently in Madrid, Spain, for IIFA 2016 as he is expected to perform on the awards night.
He will be seen playing a wrestler's character in Ali Abbas Zafar's "Sultan." The actor will share screen space with Anushka Sharma, who will also appear as a wrester in the movie. "Sultan" is set to be released on July 6.