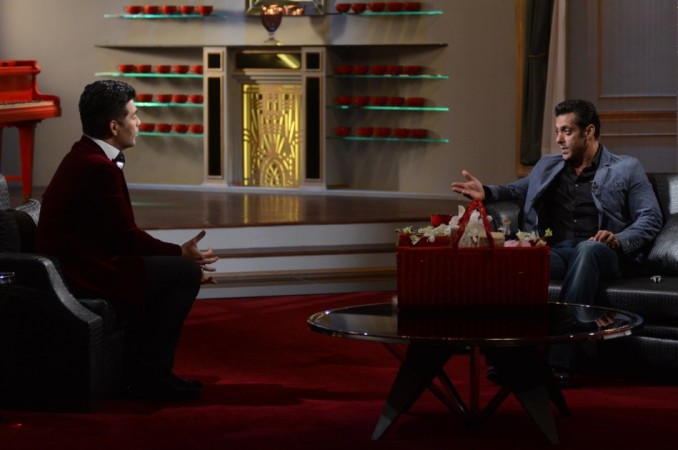 Superstar Salman Khan's willingness to work with Deepika Padukone became evident recently.
Salman has romanced almost all the leading beauties of the industry except for Deepika Padukone and his admiration for the actress was evident in a recent episode of talk show, "Koffee with Karan."
"I like Deepika Padukone. I think she is really working hard. She is dedicated...She is giving it her best...one can see it, it's so evident," said Salman, praising the actress.
On the show's rapid fire round too, Salman picked Deepika as the most promising actresses.
Not many know that Salman had initially suggested the actress name way before Shah Rukh Khan roped her for "Om Shanti Om" in 2007.
The superstar also wanted to sign the meticulous actress for his upcoming flick "Kick" but ultimately Jacqueline Fernandez was selected for the part.
Meanwhile, it now appears that the growing appreciation is not one sided. The "Chennai Express" actress appears to be reciprocating the admiration and is said to have recently gone out of her way to meet Salman, when both were shooting close by. The actress made a brief courtesy call while shooting with Shah Rukh Khan.
The actress in an earlier report was quoted saying that a film with Salman will be a special one.
With much buzz from both the sides, it is quite likely that the stars would be signed together for a film pretty soon. Rumours were rife that Deepika was signed for Sooraj Barjatya's next "Baade Bhaiya" starring Salman Khan, but nothing has been confirmed yet.