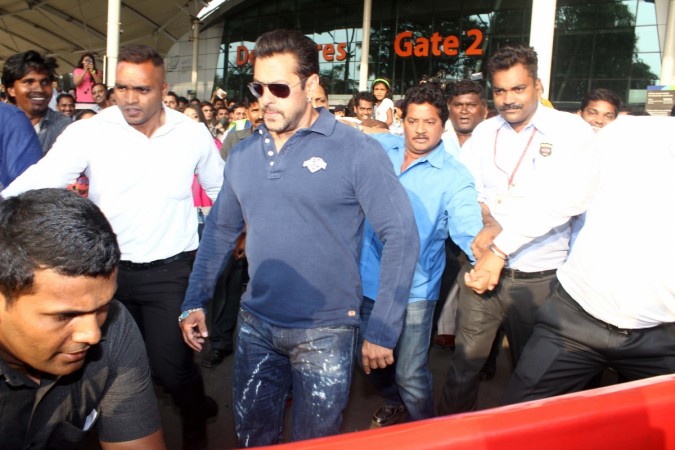 After more than 13 years, the Mumbai sessions court announced its judgement on Salman Khan's 2002 hit-and-run case on Wednesday.
The supertstar has been found guilty of killing one and injuring four others on the night of 28 September, 2002.
The judge, on Wednesday, dismissed the fact that the actor's driver was behind the wheel and instead declared that Salman was driving the car and was under the influence of alcohol at the time of the incident.
The sessions court at 1:10 pm. has sentenced the actor to 5 years jail term.
Following the shocking verdict, Bollywood celebrities took to twitter to extend their support to the much loved actor.
There is an enormous difference between being a criminal and being human. True justice is then served. Keep d faith @BeingSalmanKhan

— sushmita sen (@thesushmitasen) May 6, 2015
I can only respond emotionally just now...my thoughts and prayers are with Salman and his family today....I wish them strength....

— Karan Johar (@karanjohar) May 6, 2015
I will pray for a lesser sentence. I have full sympathy with him: Hema Malini on #SalmanVerdict

— ANI (@ANI_news) May 6, 2015
A sad day personally for me to know that Salman Khan has been convicted with maximum punishment. @BeingSalmanKhan — Farah Khan (@FarahKhanAli) May 6, 2015
Not commenting on courts verdict- but my heart goes out 2 @BeingSalmanKhan :large hearted & 1 of d finest people I hv met in this industry.

— Riteish Deshmukh (@Riteishd) May 6, 2015
@BeingSalmanKhan is the nicest human being in this business. Wish all our Prayers and love help him in this difficult time. Deeply saddened. — Bipasha Basu (@bipsluvurself) May 6, 2015
He is the man that saved my Mothers life. That I will never forget. #SalmanKhan

— Dia Mirza (@deespeak) May 6, 2015
Cases go unheard .What are the damn pavement laws in our country? Does the govt really care about the pavement? Or is it Salman?#SalmanKhan — ALI (@alifazal9) May 6, 2015
Terrible news. Dnt knw wht to say except tht will stand by @BeingSalmanKhan no matter what. Hes a good man and no 1 can tk tht away frm him.

— Sonakshi Sinha (@sonakshisinha) May 6, 2015
I stand for the man who stands for everyone .. Always respect you big brother @BeingSalmanKhan your fans R with you pic.twitter.com/MAjjjRx9Gp — King Mika Singh (@MikaSingh) May 6, 2015

Daisy Shah: "The man is kind n has a golden heart n no 1 can change dat. The news r saddening. But I stand by @BeingSalmanKhan no matter what."
It doesn't matter what anyone or any court says he doesn't deserve this at any level...will stand by @BeingSalmanKhan no matter what... — Arjun Kapoor (@arjunk26) May 6, 2015
I won't comment on the courts judgement. But salman Bhai has the biggest heart and is the most helpful person in this industry

— Varun SURESH Dhawan (@Varun_dvn) May 6, 2015
The man is kind n has a golden heart n no 1 can change dat. The news r saddening. But I stand by @BeingSalmanKhan no matter what.

— Daisy Shah (@ShahDaisy25) May 6, 2015

Tusshar Kapoor: "Thoughts & prayers with @BeingSalmanKhan & his family! Respect for the courts but eventually it's God who will judge for justice to prevail!"

It would be inappropriate to comment on the court's decision but my thoughts and prayers are with Salman bhai and his family.

— soha ali khan (@sakpataudi) May 6, 2015