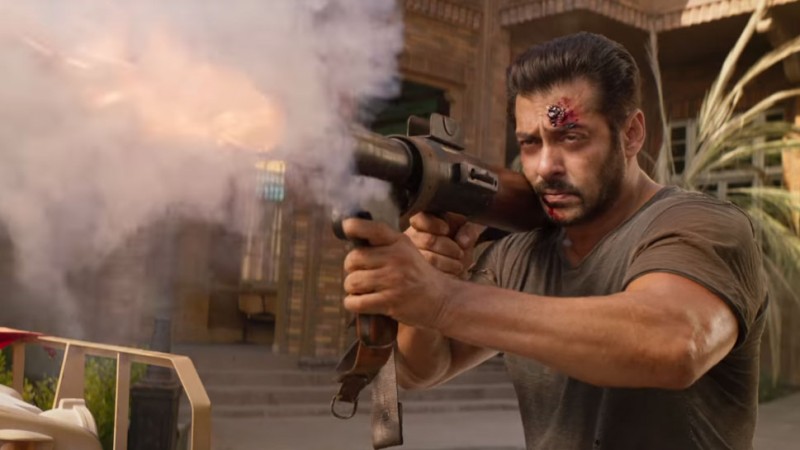 While Salman Khan's Tiger Zinda Hai (TZH) has been breaking several box office records, the superstar has confirmed that another instalment in the series will be made.
In an interview with Bollywood Hungama, Salman not only confirmed Tiger part 3, but also said the next instalment of the franchise will come faster than Tiger Zinda Hai.
Salman made the statement while talking about Katrina Kaif's impressive line-up of movies. Salman said Katrina will feature in Aamir Khan's Thugs of Hindostan after Tiger Zinda Hai, and that he hopes the sequel to Tiger Zinda Hai be planned around the same time.
Suggesting that Thugs of Hindostan will do Rs 300-crore business, Salman said if the next part of the Tiger series comes around the same time, and does similar business, Katrina will have three Rs 300-crore films back to back.
"Katrina has just given one Rs 300-crore film, [and] after that she is doing Thug [sic]. By the time she is done with Thug and we are done with our film [Race 3], we may plan to do Tiger around the same time. If the next part of Tiger does the same kind of business, Katrina will have three Rs 300-crore films," Salman told the entertainment portal.
He added that the next instalment in the series should come a little faster than Tiger Zinda Hai. Earlier, director Ali Abbas Zafar had said he would like to take the franchise forward with a sequel or prequel to the film.
He had said he would either make a movie focusing on the back-story of Katrina's character, or take it ahead from the exact point Tiger Zinda Hai ended.
"I would love to do it. The kind of love and appreciation the characters got, definitely gives me an idea that we should push it forward. Adi (Aditya Chopra) is very excited. He always used to tell me when I saw the last shot of him walking out of the phone booth with these two kids, and Zoya smiling; I just want to see a story right out of it which moves forward from here. When your producer is happy and excited, when you as a director are charged up, and Katrina-Salman will anyways spark the magic on the camera; definitely a big possibility of Tiger 3," he had told Bollywood Hungama.
Considering the words of both Salman and the director, fans can safely expect to witness another instalment of the already hit franchise.
Tiger Zinda Hai has already become Salman's highest-grosser ever in the worldwide box office, and is now all set to become his biggest blockbuster in the domestic market as well.
Bajrangi Bhaijaan is currently his highest-grossing movie till date, but Tiger Zinda Hai should beat it soon to claim the number one slot in his list of movies.