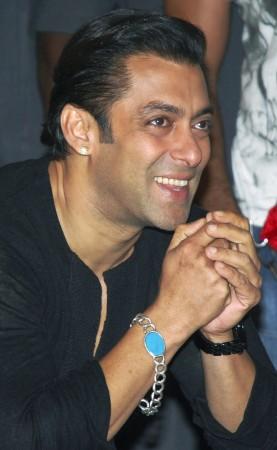 Bollywood actors performing at high profile weddings is not something new, so it didn't come as a surprise when the reports of superstar Salman Khan's Thursday performance at a wedding in Delhi came in. What was surprising was the fee he reportedly charged for the act - a whopping ₹3.5 crore.
According to reports, the actor used to charge around ₹2 crore for performing at weddings in 2012 but has surged to ₹3.50 crore this year.
The wedding was a grand affair and various reports stated that even the baaratis were given chance to add many more zeros to their existing bank balance. Narrating the big fat wedding, a source said, "It was such a lavish affair that it could put some of the biggest B-Town shaadis to shame. They had games like Housie and they had prizes like high-end luxury cars and air tickets for two to Paris for winners."
The details of the wedding were kept under wrap but the reports of whopping amount paid to the actor have raised several eyebrows.
Meanwhile, the 47-year-old actor, who was to fly to US this month for treatment of his neurological condition (trigeminal neuralgia), has delayed his trip due to his busy schedule.
Stating that the actor will now fly to US in March, an insider said, "Salman's running on a very tight schedule here, so he thought it best to push the trip by a few more weeks, despite his family's concern for his health."
The actor had recently expressed his dislike for film promotion, saying,"I don't like movie promotions... Today you have to keep aside a month and half for promotions because producers tie up with so many brands."
"Producers have become kanjus (stingy) today. Back then, just a film's poster was enough but today you have to go to so many cities, talk to so many people. It is very hectic," he added.
The actor made the statement while attending a tie up event between his NGO 'Being Human' with Coca Cola and NIIT for scaling up the beverage brand's Career Development Center. The aim of the initiative is to empower and educate youth in rural areas.
The actor who is been busy with his shooting schedule is also spending ample time in promoting and developing his NGO 'Being Human'.
Talking of his NGO Salman said, "Being Human was my parents' idea, I have just streamlined it. I am very proud of being a part of this initiative and hope that benefits maximum children."