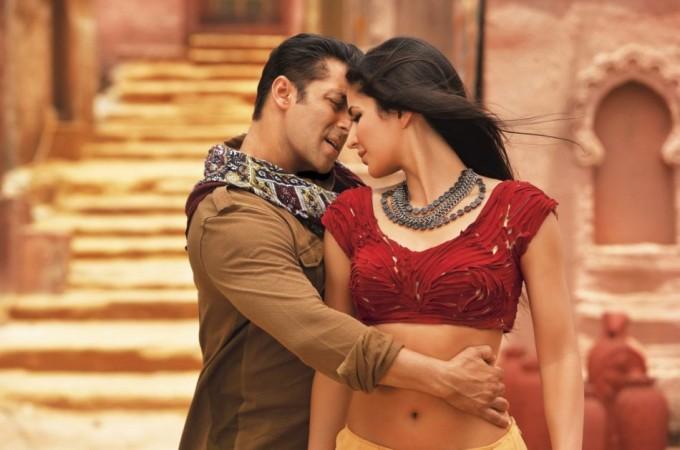 Of late Salman Khan has been praising Katrina Kaif calling her one of the most hard-working women he has ever come across. However, Katrina is apparently interested in hearing "poetic" words for herself.
In a recent promotional event of her upcoming movie "Fitoor", Katrina was asked how she feels about Salman calling her the most hard-working woman in the industry, to which she said," I have said this already. I want to hear more adjectives. I want to hear dream-like, talented, wistful, and beautiful. I want to hear poetic ones."
However, later she said she is glad that her co-stars find her hard-working. "If my co-stars find and feel that I am a good worker and a hard worker, that's good because in all seriousness there is so much riding on a film, everyone puts in so much of their life, hardwork and money. So the most you can do is to give your best, work with your full heart, work as much as you can, then leave it up to God," the "Fitoor" actress added.
Earlier, Katrina appeared on Salman's show "Bigg Boss 9", when the superstar praised his former girlfriend saying: "When one keeps working hard, talent keeps increasing. The whole country is in awe of you (Katrina) including me."
Directed by Abhishek Kapoor, "Fitoor" features Aditya Roy Kapur along with Katrina and the film will hit the screens on Feb. 12. Check the video in which Katrina talks about being called more than just hard-working.