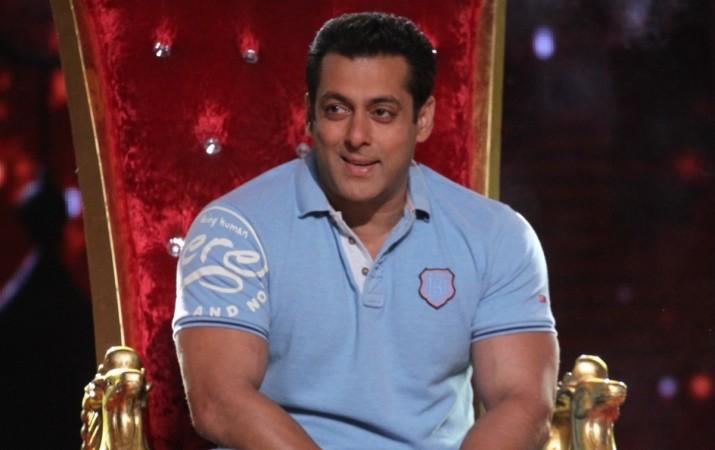 Salman Khan's appointment as the goodwill ambassador for Rio Olympics had triggered a huge controversy after questions were raised on the basis on which the actor was named for the position. Now, Salman has broken his silence on the issue, revealing his intention behind accepting the ambassadorship while also lashing out at his critics.
Celebrated sportspersons Milkha Singh and wrestler Yogeshwar Dutt were among those who had slammed the decision of selecting Salman for the position. The superstar has now asked why the critics did not react in the same way when Sachin Tendulkar and AR Rahman were also named as the goodwill ambassadors of Olympics after his name was announced.
"After me, who all have been made goodwill ambassadors? Sachin Tendulkar, AR Rahman and Abhinav Bindra, right? But it started off well right? For the media and for everyone else. The media should have done the same thing when Sachin and Rahman were roped in. Why didn't that happen? Why did the media not give them the same kind of coverage they gave me? In their case too, while one isn't a sportsperson, the other one has only played one sport," Salman told Hindustan Times when asked about the controversy.
"Does Rahman need a state-level certificate or a national-level medal to be called a sportsperson? In fact, are all kids, who have tried out certain sports but haven't won a medal, not sportspersons? Aren't all the kids or other persons, who like and follow a particular sports sportspersons? If they are, then why just pick one me?," he added.
When asked whether the court cases against Salman have fuelled the controversy more, he targeted the politicians who have various criminal charges levelled against them but are still in power. "So you have issues with one person, who has court cases, becoming the Olympics goodwill ambassador. But there are so many big politicians who have court cases against them. So, desh zyaada important hai ya Olympics? Mere liye toh desh is more important. So, I am ready to leave the ambassadorship if the politicians also leave their posts. There are so many people, who have cases of scams, corruption and even rapes, but they are still there," said Salman.
Talking about his intention to get associated with Olympics, Salman said that he wanted to help sportspersons with modern sports gear. "My intention was that Olympics should get publicity and everyone should know about it. We wanted, from our side, to create cool, high-end sportswear for Indian sportspersons. We were like, 'Our players are going for the Olympics, let's give them the best gear.' But then it didn't happen," the actor said.