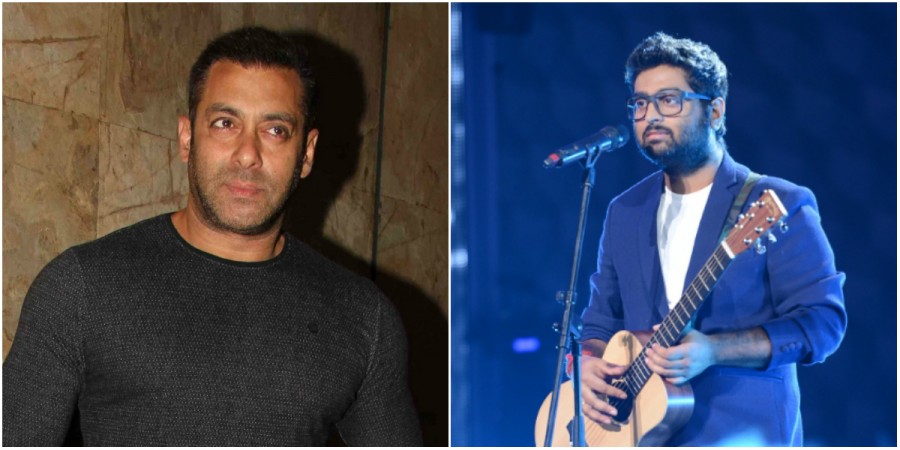 The story about the friction between Salman Khan and Arijit Singh has taken an interesting turn. Industry insiders have reacted to the singer's dramatic social media post, in which he apologised to the superstar while requesting that his song in "Sultan" be retained.
Actor Nikhil Dwivedi, who is a close friend of Salman, rubbished claims that Arijit's song has been removed from the album. "I m privy &Salman nt once interfered in d choice or askd 2remove any singer. He only refused 2meet Arijit. His wish!," he tweeted.
Unnamed sources, with their sides of the story, have added various dimensions to the controversy. Salman isn't petty and so he wouldn't remove a song (the one sung by Arijit) he has already shot for, an insider told Mid-Day. Also, composers record different versions with artistes and the best one makes it to the album.
Contradicting this are claims that the makers have decided to discard Arijit's version and go ahead with Shadab Faridi, the Sufi singer who charmed listeners with "Fevicol Se" in "Dabangg 2."
Another set of insiders revealed that Arijit has been "pestering" the actor ever since he learnt that he would be singing for the superstar. In his incessant calls and texts, he apparently mentioned how he wished to settle an "old matter." Salman refused to meet him but never messed with his songs in any way.
The songster, however, is positive that the actor will forgive him. "I'm just so upset about the song being removed from the film... I'm not in town, but once I'm back, I'll go to Salman's place to apologise and explain the matter. I'll meet Salim saab as well. I know Salman Khan has a big heart, and he will definitely forgive me," the Times of India quoted him as saying.