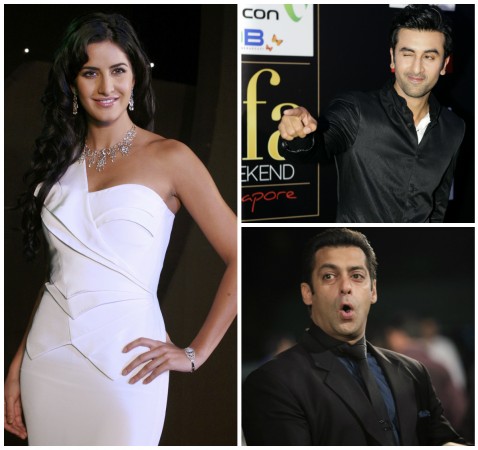 Putting every speculation around Salman Khan's dubious equation with ex-girlfriend Katrina Kaif and her alleged boyfriend Ranbir Kapoor to rest, a source revealed that the superstar is happy for the couple.
"He is genuinely happy for her. Among all his girlfriends, except for Aishwarya Rai Bachchan, Salman has actually managed to stay in touch with most of them. Be it Somy Ali, Sangeeta Bijlani or Katrina. However, now that Ranbir is with her, Salman has taken a huge step back and respects their relationship," Bollywood Life quoted an insider.
However, according to reports the concerned ex-boyfriend was pretty much on edge when he learnt of the fights between the much-in-love couple. But, later when he came to know about them moving in together, he expressed his happiness over it.
Salman, who dated Kaif for quite a few years, also reportedly didn't appreciate her and rumoured beau Kapoor's holiday pictures being flashed all over the media. He reportedly said it was unfair to publish private photographs and was in bad taste.
Even though he knows his boundaries and the fact that Kaif isn't coming back, the "Kick" star never really made peace with the reality. On "Koffee with Karan" he said the Kapoor scion was taking everything away from him. Although the statement was made in jest, much was made of it.
Interestingly, Kapoor who was invited to the show with his sister Kareena Kapoor Khan had nice things to say about the superstar. "So much is said where Salman Sir is concerned because of all of this. But he has always been very encouraging. He has always been very sweet to me. He was a part f my first movie. And whenever I met him he is extremely nice. I think there is so much that the media writes that builds a certain misunderstanding which doesn't exist," Zee News quoted the actor.
Well, looks like everyone is happy and have moved on baggage-free.