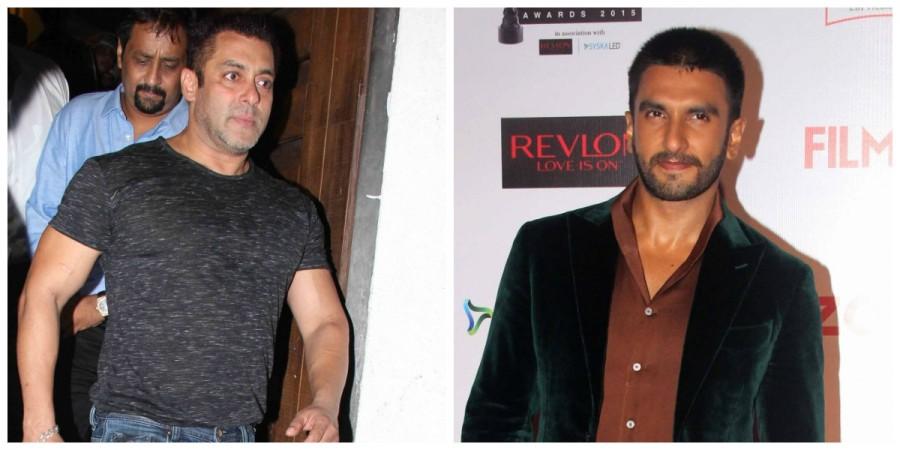 Salman Khan apparently is not very happy about Ranveer Singh's recent act when he was seen dancing in front of a theatre screen that was running "Sultan."
Some videos had come up in which Ranveer was seen dancing in front of the theatre screen while the song "Baby Ko Bass Pasand Hai" was running. When asked to comment about the actor's eye-catching act, Salman said that he wanted to break a chair on his head.
"I want to kill him. I want to break a chair or something on his head. Watch a film. Don't start dancing and disturb the film. He wasn't watching 'Sultan.' He was making people watch him. We should have charged money for that," Salman told Filmfare in an interview.
However, he also included Ranveer in the list of his new generation favourite actors. "I like this boy Ranveer. I like Varun Dhawan, Tiger Shroff, Sooraj Pancholi, Arjun Kapoor is good. I like Ranbir Kapoor and Sidharth Malhotra," he added.
Ranveer had attended a screening of "Sultan" in Paris. Showing his ever-energetic nature, Ranveer had started dancing in front of the screen while "Baby Ko Bass Pasand Hai" song was being played on the screen. Eventually, several others in the theatre also joined the actor and the videos became viral on social media.
Directed by Ali Abbas Zafar, the movie "Sultan" has been having a record-breaking run at the box office and the actor is also being appreciated for his performance. The film also features Anushka Sharma, Randeep Hooda and Amit Sadh in key roles.