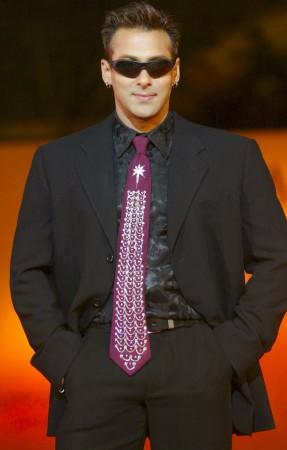 Bollywood actors Salman Khan and Anushka Sharma are the most wanted celebrities in India.
According to a survey, the actors have been voted the most liked and wanted celebrities online in India during December and January,
The survey was conducted by Kwaab.com, an online social cataloguing portal. Kwaab.com kept a track of over half a million catalogued images that was searched by more than 50,000 users online in those two months.
The study observed the aspirations of Indians' favourite idols, gadgets, food and luxury items, said a statement.
While Anushka topped the most liked and wanted female celebrity list, Salman lead the male category in the survey.
During that period, both celebrities were constantly in the news because of their movies. Salman made headlines because of "Dabangg 2" which was released in December, while Anuska was in the limelight for her looks in Vishal Bhardwaj's "Matru Ki Bijlee Ka Mandola" which released in January.
Megastar Amitabh Bachchan grabbed the second position in the survey. Actress Deepika Padukone landed at second spot in the female list. Deepika has been consistently in the spotlight be it her equation with ex-beau Ranbir Kapoor or her movies and co-stars.
Kareena Kapoor Khan made it to the top three followed by newcomer Alia Bhatt at fourth position.