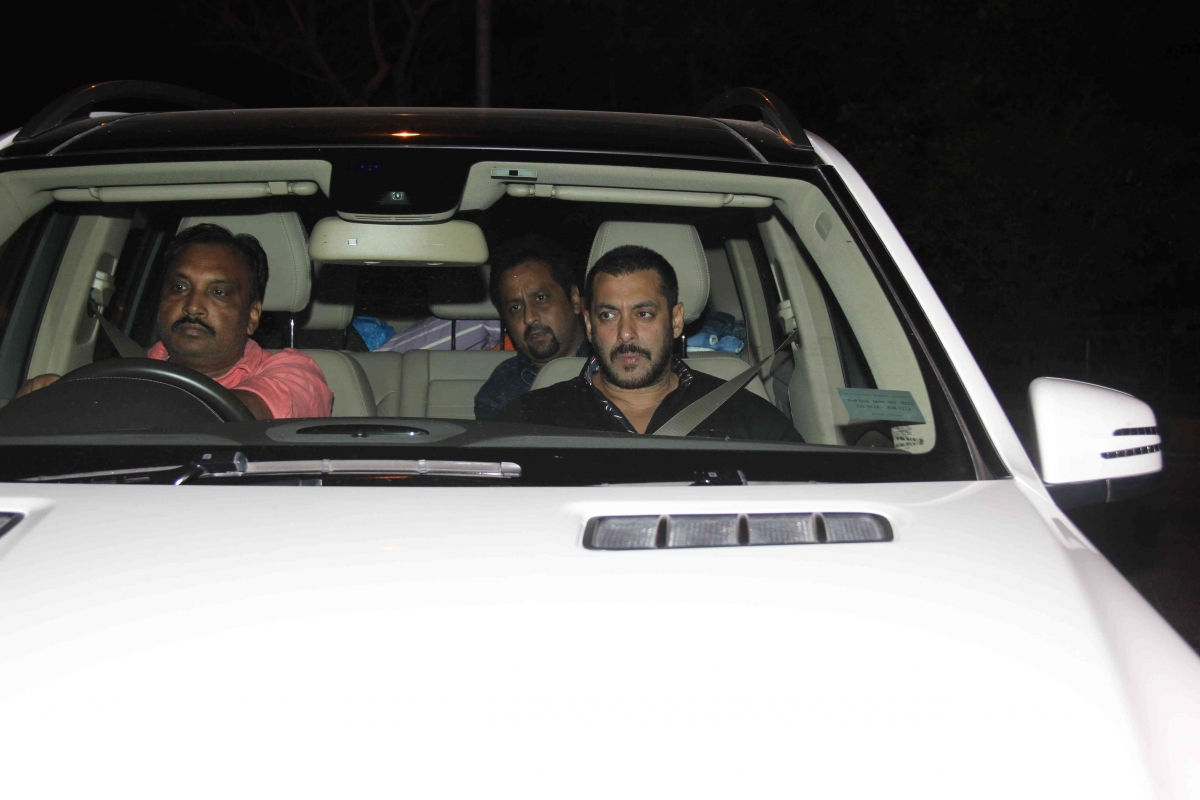 The Bombay High Court has acquitted Bollywood actor Salman Khan of all charges in the 2002 hit-and-run case.
The court, session of which has been going on since Monday, has given its verdict in favour of the actor.
Salman had landed himself in legal trouble after the accident occurred on the night of 22 September, 2002.
Salman's Toyota Land Cruiser rammed into the pavement of the American Express bakery in Bandra killing one and injuring four others.
The actor was convicted on 6 May, 2015 for culpable homicide not amounting to murder by a Mumbai sessions court in the 2002 hit and run case, following which the actor was sentenced to five years of imprisonment.
The actor appealed in the High Court against the verdict and the charges were suspended.
Now, after several trials and sessions, the verdict has brought a big relief to Salman and his well wishers.
Several celebs have tweeted and congratulated the actor.
So happy that @BeingSalmanKhan is acquitted of all charges. Truth Prevails. Even if it takes 13 long years.:)

— Anupam Kher (@AnupamPkher) December 10, 2015
Happy for him his family his friends near n dear ones n his fans Rabb Rakha Allah negehban pic.twitter.com/XXciRjBlZU

— Bina kak (@binaakak) December 10, 2015
#SalmanVerdict Heartiest Congratulations to my dear bro @BeingSalmanKhan ! Celebrating with #DRUMSOFCELEBRATION ! pic.twitter.com/xghWqKoOlG

— Adnan Sami (@AdnanSamiLive) December 10, 2015
Justice prevailed High court zindabad:)))After 13teen years Thank GOD relieved family frnds fans Bhaijaan himself. All prayers r answered!!! — Wajid Khan (@wajidkhan7) December 10, 2015
Congrats @BeingSalmanKhan on being acquitted! Justice prevails!

— Milap Zaveri (@zmilap) December 10, 2015
Best things happens to best people :-) sir wish u all the happiness ,big congratulations @BeingSalmanKhan — Armaan kohli (@armaankohli) December 10, 2015
Congrats big bro @BeingSalmanKhan :) God bless you :) pic.twitter.com/d2kZ2a3iOF

— King Mika Singh (@MikaSingh) December 10, 2015
Thank u Sr. counsel #AmitDesai & Adv. #ShrikantShivde for brilliantly fighting d case & getting @BeingSalmanKhan acquitted. #SalmanWalksFree — Ashoke Pandit (@ashokepandit) December 10, 2015
Congratulations to @BeingSalmanKhan for getting acquitted from all the charges in hit n run case. Jai Ho.

— KRK (@kamaalrkhan) December 10, 2015
God is always kind to good human beings, @BeingSalmanKhan with gods blessings is freed today from a hanging sword for thirteen years.cheers — Subhash Ghai (@SubhashGhai1) December 10, 2015
Congratulations! @BeingSalmanKhan God Bless may this positive news bring a sense of peace and atonement. #SalmanVerdict much love.

— Andy (@iAmVJAndy) December 10, 2015
. @BeingSalmanKhan is a FREE MAN — Joginder Tuteja (@Tutejajoginder) December 10, 2015
"@priyaguptatimes: Justice for @BeingSalmanKhan after 13 years..."

— Kiara Alia Advani (@Advani_Kiara) December 10, 2015
#SalmanKhan targeted jst 2 set example wen in reality ws innocent.suffered fr 13 yrs,would hve been happily married wid kids.suffered enough — sabina lamba (@SabinaLamba) December 10, 2015
Related
2002 hit-and-run case: Salman Khan acquitted of all charges
From Salman to Katrina, Bollywood's most controversial statements in 2015
Salman Khan hit and run case: Fans expect reprieve for actor after judge's comments
Bigg Boss 9: Shah Rukh Khan to introduce 'Ticket to Finale'; 'ghosts' Gizele and Priya scare others [PHOTOS]