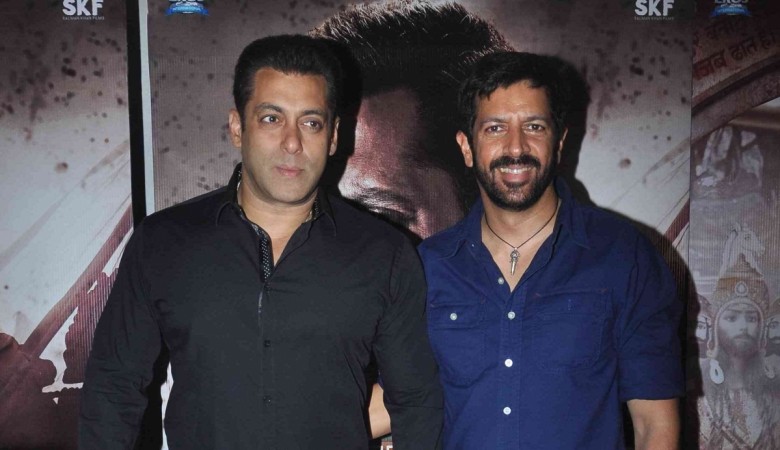 Salman Khan and Kabir Khan's third film together, the title and cast of which are yet to be finalised, has been grabbing headlines lately. Word has it that the film could be made into a franchise.
A Catch News report stated that the project could be produced by Eros International's new motion pictures production division Trinity Pictures. CEO Ajit Thakur said in an official statement: "We want to focus on franchise films - from the inception stage. We will invest more in developing the characters and their worlds. We will write the first film of the franchise only when we see the possibility of making at least three films with them."
Does this mean Salman and Kabir's film will be made into a three-film franchise or is it too soon to assume? Since the makers are tight-lipped about any and all developments related to their upcoming project, it would be wise to wait for an official announcement.
The superstar and director have together done two films — "Ek Tha Tiger" and "Bajrangi Bhaijaan" — both of which were blockbusters.
Meanwhile, the shooting date and locations have been confirmed by Salman Khan Films COO Amar Butala. "We go on floors in Ladakh in July 2016 which is two months from now, post the release of Sultan. We are still working on the locations where the film will be shot, but all I can tell you is the fact that we start in Ladakh," the web portal quoted him as saying.
In other news, there have been reports that either Deepika Padukone or Anushka Sharma could star in Kabir's film. Also, it is being said, that the team is keen on roping in an actress of Chinese origin.