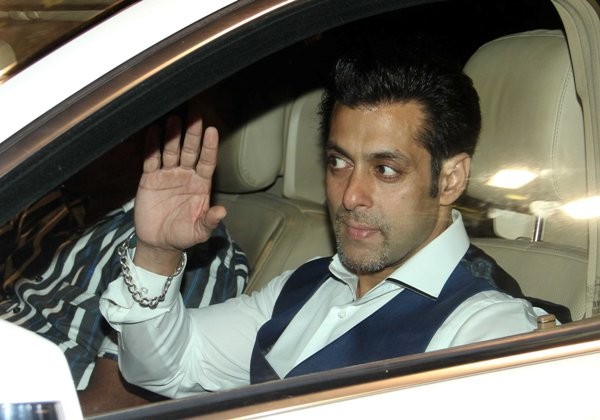 Salman Khan, well known for his dry humour has been caught up in a controversy, after calling music director AR Rahman mediocre.
Salman was recently present at the launch of music album titled "Raunaq", collaboration between Oscar winning music director, Rahman and Union Minister Kapil Sibal. At the event, the superstar was seen at his jovial best and cracked one liners.
"Aap sabhi ko toh maloom hai Rahman bade average hain. (You people know already that Rahman is pretty average). What is common between us is 'Jai Ho'," India Today quoted the actor.
Soon after Salman's dig at Rahman started making news, the alleged unpleasant situation over the "Jai Ho" title started circulating as the possible reason over the superstar's unwelcome comment.
Rahman had reportedly registered "Jai Ho" title as his trademark, after his reputed song by the same name in "Slumdog Millionaire" fetched international recognition. And recently when Salman released his latest film by the same name, there was said to be an uncomfortable situation between the two.
However, as reports discussing the 48-year-old's nasty take on the musician surfaced, the "Dabangg" star finally took to Twitter on Friday to post a sarcastic reply, asking where all the humour was lost.
Rehmaan n salmaan r they only 1's who have a sense of humor?

— Salman Khan (@BeingSalmanKhan) February 28, 2014
Salman's witty demeanour is his forte. The actor is seen pulling his co-stars' leg very often and is known to provide some ample dosage of humour in his interviews. But this isn't the first time that the star has been caught on the wrong foot with respect to his witty takes.