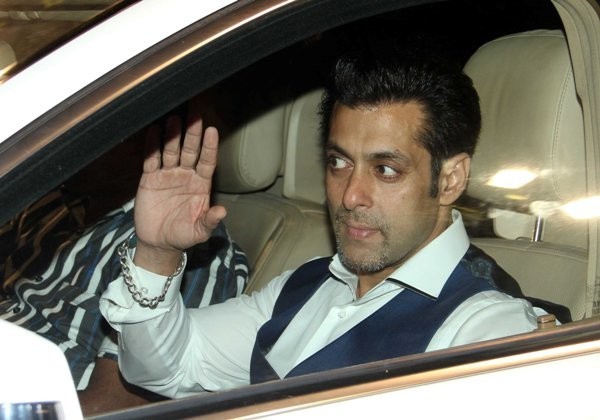 Superstar Salman Khan is reportedly making an effort to reconcile warring star couple Hrithik Roshan and Sussanne Khan.
Earlier reports had hinted that Salman acted as a relationship advisor to Hrithik, during the New Year party at his Panvel farmhouse.
Hrithik, who separated from his wife of 13 years Sussanne last December, was seen visiting the superstar yet again on another occasion. The "Zindagi Na Milegi Dobara" star is understood to have stayed on for a long time at that time, after finding Salman's advice comforting.
And now it appears that after advising Hrithik, Salman has turned to the "Krrish 3" star's estranged wife Sussanne. According to recent reports, the "Dabanng" actor recently caught up with the interior designer and had a long chat over coffee. The superstar is said to have discussed the star couple's fragile equation and offered some advice.
Salman's generous and sensitive approach, when it comes to issues related to his friends, is quite well known. The 48-year-old has often been recorded going out of his way to aid his near ones, with either financial help or emotional support.
Aamir Khan recently spoke highly of his "Andaz Apna Apna" co-star in "Koffee with Karan". The actor revealed that Salman had comforted him when he was going through a rough patch, after divorcing his first wife Reena Dutta.
Similarly, Salman was seen comforting close buddy Sanjay Dutt, when he was awarded jail sentence of 42 months last year. Salman, who has worked with Sanjay in films like "Saajan" and "Chal Mere Bhai" was seen pacifying the middle-aged actor, who was in a turbulent emotional state.