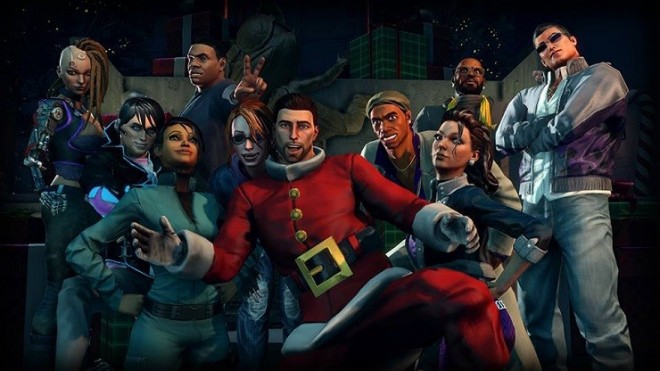 Game publisher Deep Silver adds more insanity to its comedic action-adventure video game, Saints Row 4, by packing more "boom" to take on aliens in a more stylish fashion with the inclusion of a new downloadable content (DLC) - Element of Destruction. The DLC is already available for purchase.
What does Element of Destruction DLC feature?
The DLC definitely adds more craziness to the game which has had a controversial launch in Australia and was criticised for its take on drugs and sex. However, fans of the game love the crazy gameplay it provides.
The DLC will allow players to turn any victim of their choice into a time bomb. Another feature that makes an entry is the Airstrike Stomp which allows players to stomp on the ground, sending enemies into air and then exploding. Explosive Blast, Chain-Boom TK, Explosive Buff and the Time-Bomb Stomp are the features in this DLC.
Deep Silver said the DLC "lets you do awesome sh** like pick some b***h up and TK them away but oh snap they turn into a time bomb and when the time is up they go BOOOOOOOOOM and its like double sh***y for them," CVG reported.
Pricing Details
The Element of Destruction DLC will not be part of the Season Pass and will cost $2.99.
(YouTube: saintsrow)

Zinyak Attack Pack Details
Deep Silver has also released details of Zinyak Attack Pack for players interested in Zin outfits. This pack will add three new outfits - trooper, Warden, and Zinyak, which costs $1.99. This pack will not be a part of Season Pass.
How the Saints Save Christmas Pack, Details
The company recently released details of its Christmas-themed DLC - How the Saints Save Christmas.
This pack will have:
Three story-driven missions
New weapons like Red Rider BB Gun,Christmas Dubstep gun and North Pole
Two vehicles - Flying Reindeer and Santa's Sleigh
The pack will be available for Season Pass holders and is slated to release on 11 December.