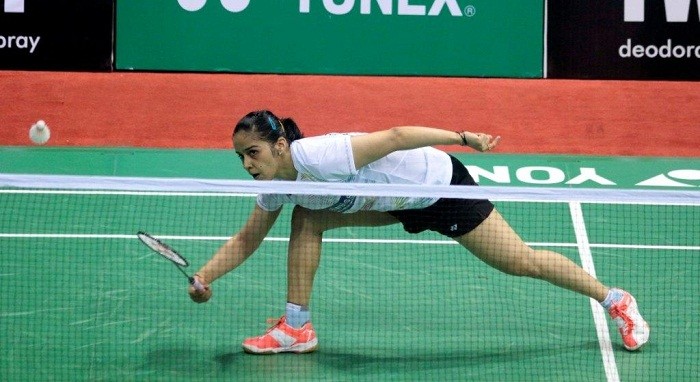 Saina Nehwal, without a shadow of doubt, placed India's name on the global map of women's badminton, winning a number of titles, and even becoming the world's number one player. Now, PV Sindhu is following in her footsteps, as was witnessed during her silver medal-winning performance at the Rio Olympics.
Saina, who has been struggling with injuries for the last couple of years, failed to deliver in Rio. Her movement during the competition did not look impressive, and she lost in the group stages. Saina underwent a knee surgery in August and is now gearing up to participate in the upcoming China Open.
Saina, deep down, has been thinking of her future ahead, which she fears might come to an end soon. She does not want to think about what will transpire in the next four-five years, but just concentrate on the next one year. It will all depend on how her body responds to the growing physical needs of world badminton.
"It is okay, many people will think my career will end and I won't come back. I also think somewhere deep in my heart that maybe it is the end of my career, so let's see how it is. Maybe, you never know," espn.in quoted Saina as saying.
"I am going to think about the next one year, it is year by year now, I am not going to set a target for the next 5-6 years now. My mind may change in the next one, two or three years, so for me it is just about how to take care of my body and be in good shape because these injuries are quite painful. Even if I win a tournament, the happiness is not so much because of the amount of pain the injury gives."
Saina has been brilliant in last 10 years or so, constantly improving, and inspiring many kids to pick up the racquet as well. Saina, if her body remains fit, has another four to five years easily in her as she is just 26 years old.
Even if the physical demands of the game take a toll on her body, and she decides to walk away from the sport, India badminton is in safe hands with Sindhu, who has it in her to claim greater heights. Sindhu, after winning the silver medal in Rio, cannot take it easy, but needs to strive for consistency.
In all fairness to both the players, comparisons should not be drawn in a hurry between Saina and Sindhu at this stage of their careers. Saina has achieved almost everything that is to be won in world badminton, while Sindhu, 21, has a long way to go in the arena.
SIndhu is a strong player with great character, and does not give up easily, which is a hallmark of a great star. She is not perturbed by big names in world badminton, something she showed en route to the final at the Rio Olympics when she defeated top-ranked players.
Rio Olympics has been a major highlight of her career, but the task is only going to get more steep once the focus gets fixed on her whenever Saina decides to call it quits. There will be pressure on Sindhu to deliver, and help India shine at the world stage consistently.
If Sindhu manages to reach the heights that Saina has achieved in world badminton, the sport will grow more in India and then, of course, one hopes more youngsters will be ready to take the baton forward.