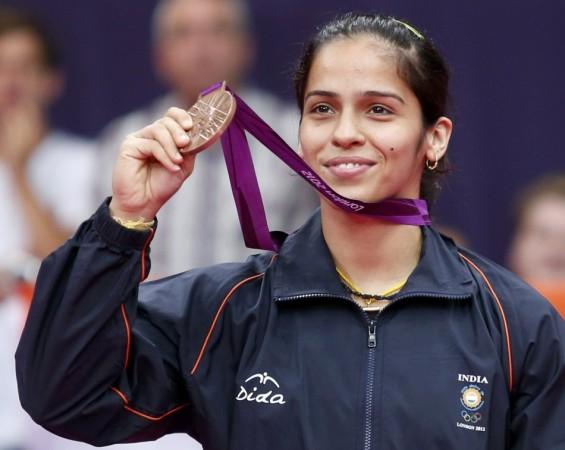 Indian badminton player Saina Nehwal on Thursday announced that she will give ₹200,000 to Paralympics silver medalist H N Girisha as a token of appreciation from her own earnings.
The London Olympics bronze medalist was very impressed by Girisha's achievement in the ongoing London Paralympic games.
The 24-year-old cleared the 1.74 metre mark to win the silver medal in the men's high jump F42 event despite a knee injury in his left leg.
"I am very happy for him. He did a great job for the country. I hope this small reward will help him in some way. As a fellow athlete I know the hardship a sportsperson endures while competing on the biggest stage," Nehwal said according to The Times of India (TOI).
Apart from Nehwal, the Karnataka government has also announced a cash award to the athlete.
Girisha hails from Hassan, Karnataka, and is the son of a daily-wage labourer, who could not afford his son's leg surgery because of a loan, the TOI reported.
"Now that India has a medal at the Paralympics, the government and officials should support para-athletes. Able-bodied Olympians performed at the same venue," Girisha said.
Meanwhile, Sports Minister Ajay Maken on Thursday said that Girisha will be offered a job as a coach in Sports Authority of India at an officer level.
"Paralympic silver medalist Nagaraj to be offered a job of coach in Sports Authority of India at an officer level!" Maken tweeted.
"Paralympic Medal Winners also to get cash awards of same amount as Olympics. Rs 50 lacs Gold, 30 Silver&20 Bronze. Nagaraj gets 30 lacs!" he added.