Newly-crowned Commonwealth Games champion Saina Nehwal says she seeks inspiration from tennis legends of the likes of Roger Federer and Serena Williams when it comes to not giving up during trying times.
With some consistent performances in the last 10 months, Nehwal has been silencing critics much like Federer, who defied the odds and age to win three Grand Slam titles on return from an injury layoff that kept him out of action for nearly six months in 2016.
Nehwal was written off as she struggled with knee and hip issues that hampered her performances at the Rio Games and the subsequent Superseries tournaments towards the end of the 2016 season.
Despite starting the 2017 season with a title in Malaysia, the Hyderabad shuttler was struggling to find consistency. However, Nehwal was able to turn it around with a bronze medal-winning performance at Glasgow world championships later that year.
Nehwal has not looked back ever since as she has gone on to win the national championships last year. She has started the 2018 season on a high, winning her second Commonwealth Games individual gold medal in Gold Coast and following it up with a bronze at Badminton Asia Championships.
"It is about working hard. You see (tennis legends) Serena Williams and Roger Federer still doing extremely well at the higher levels. I have that never give up attitude -- which of course helps," Nehwal told, as quoted by IANS.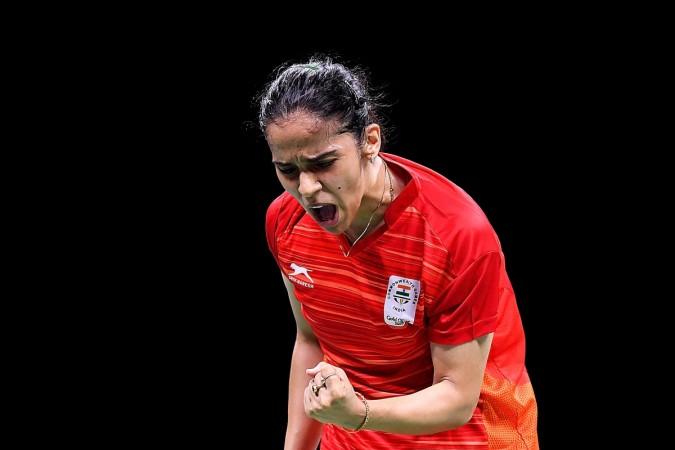 Moving much easier on the court: Saina Nehwal
Meanwhile, Nehwal also heaped praise on her physio, Christopher Pedra who was roped into her team after her runner-up finish at Indonesia Masters earlier this year.
The world number 10 said the stint with the Mumbai-based physio has only helped her improve her strength.
Saina's renewed confidence is evident in the way she has been swiftly moving on the court without restrictions. The former world number one has also been able to survive marathon encounters, involving long rallies.
"When you feel well, the court becomes really easier. Now I have one of the best physios in Christopher Pedra. He has been extremely valuable. I can feel the difference," Nehwal said.
"There were hip and knee issues from which I was struggling to come out of. Now there is a lot of improvement on my strengths. I am moving much easier on the court. There were some weaker areas in my legs on which he has worked. Now there are fewer niggles," she added.
Following a brief break after the Commonwealth Games, Nehwal will be back in action at the Australian Open — World Tour Super 300 tournament, starting Tuesday, May 8 in Sydney.