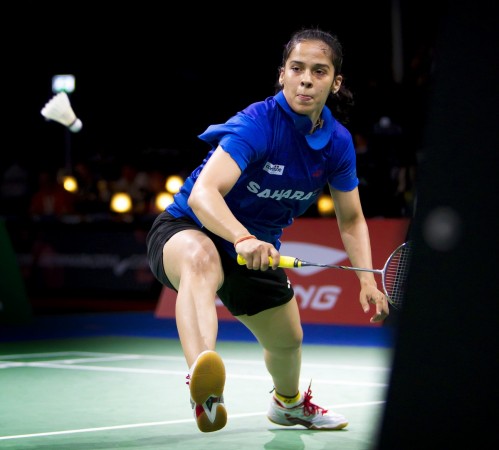 The 79th Senior National badminton championships, which started on 29 January and will end on 5 February, has been a bit of a dampener, as top Indian shuttlers do not feature in the tournament.
The players' withdrawl from the competition has not gone well with the organisers.
Saina Nehwal, Parupalli Kashyap, Ajay Jayaram are a few names, who decided to skip the competition.
A number of instances in the past reflects that the Indian sportsperson who represent the tri-colour flag avoid the national championships, which does not auger well for Indian sports.
Such kind of national championships are where new stars are born. Youths in the game learn so much from the presence of Indian stars. In their defeat to such players as well, they get a chance to learn.
Andhra Pradesh Badminton Association (APBA) secretary K Punnaiah Choudhary questions as to how these players can miss such tournaments.
"Senior Nationals is the premier tournament in the country," Choudhary was quoted as saying by the Times of India. "How can these players miss these events? We are witnessing this trend only now.
"We are not going to take this issue lightly. We will move court as BAI is also losing a lot."
Choudhary even took a dig at sportspersons who apply for top sports honours. Saina Newhal was a disappointed person when the Sports Ministry decided to reject her application for the prestigious Padma Bhushan award a few weeks back, but was later recommended for the prestigious award.
"These players apply for top honours from the government but don't do their bit by giving back to the game when it is required," he added. "The presence of these players could have popularised the game in this part of the country.
"Every year organisers of the nationals are suffering because of their absence. Saina started this trend a few years back and others are following now. We'll request the court to direct the government to stop honouring these players."
One fails to understand about their commitment as well, for the same group of players do not shy away from representing IBL, which garners huge revenue for them.
To the contrary, National Badminton Championships fail to provide such moolah.
"They don't miss IBL because it fetches them a lot of money," Choudhary said. "But they produce medical certificates to miss these events.
"Some of them who had sent medical certificates are attending wedding receptions. Saina or PSPB did not even respond to our emails. This is callous."