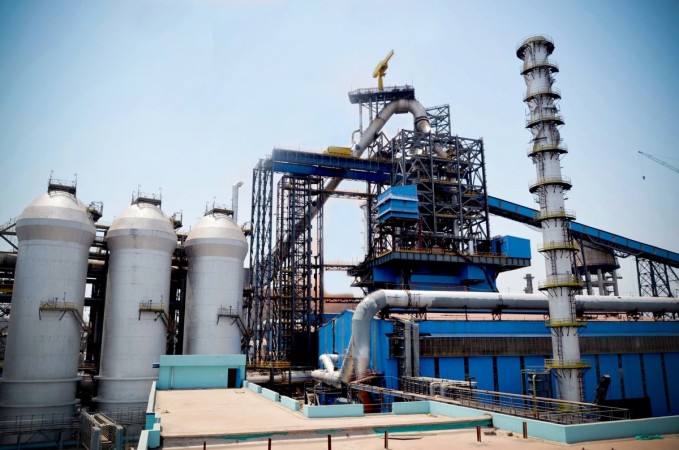 The Narendra Modi government is set to kick off its disinvestment programme on Friday, 5 December, with a 5% stake sale at a floor price of ₹83 in the state-run Steel Authority of India.
The auction method, used for this round of disinvestment, will see the government raise around ₹1,700 crore. The stock closed on Thursday at ₹85.25. The steelmaker's stock has risen just over half to 18%, of the 36% growth experienced by the broader market.
The Centre has set for itself a target to raise ₹43,425 crore ($9.5bn) through disinvestment for the current fiscal, a figure that might just turn out to be a bit too high. Resistance from staff unions and investor worries about certain company-specific issues has slowed down the pace.
However, the government needs the disinvestment measures to succeed, if it has to meet its budget deficit target of 4.1%.
So far, the government has been able to raise about $8.1million, a miniscule part of the projected figure, through stock sale of two state-run institutions limited to the respective employees.
SAIL, 80% owned by the state, plans to offload 206.5 million shares through an auction on the stock exchanges on Friday, according to a filing on Wednesday.
The Centre is keen to gauge the response of investors through the SAIL auction, after which it plans to sell another 5% stake in ONGC, 10% in Coal India Ltd, 11.36% in NHPC Ltd, as well as list firms including RINL and Hindustan Aeronautics Ltd.
Retail investors get a 5% discount on the floor price, with 10% of the offered stock reserved for them. HSBC Securities, Deutsche Equities and JP Morgan India are among the six merchant bankers advising the SAIL stake sale.
Modi's plans for 100 smart cities and a possible cut in interest rates in 2015 could help steel firms build up a significant order book, in the face of increased infrastructure building activity.