Bollywood stars have set a new trend of launching books of their own. Soha Ali Khan has now joined the list and recently launched her book The Perils Of Being Moderately Famous.
Soha and her family members, including Kunal Kemmu, Sharmila Tagore, Saif Ali Khan and Kareena Kapoor, were present at the book launch event.
All the members of the family talked about Soha one by one, but the most entertaining one was when Saif spoke about his sister.
Being a brother, he revealed an embarrassing moment of Soha when she was on a date. He said: "She had gone out for dinner once. It was before she had met (Kunal) Kemmu – I hope he doesn't mind me for saying it. It was kind of a date. He was a really wealthy guy, a big industrialist... he was talking to Soha and Soha was really bored..."
"I don't know if she was already seeing Kunal at that time (Kareena and Soha cut in saying, 'No'). She just went out to be polite. So, a friend messaged her to ask how was it (the date) going and Soha replied saying, 'It's boring'. Only she messaged the guy. And now this is Soha - She asks the guy for his phone, takes it, deletes the message, hands over the phone and carries on. That's my sister, Soha."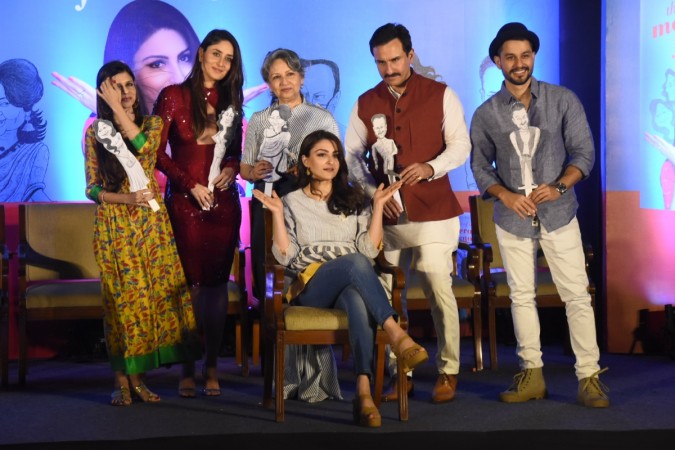 This incident made everyone laugh at the event. But Bebo reacted in an epic way. Imagine the time when you have heard a story thousands of times and again you have to go through the process. Well, Bebo's expression said the same thing.
However, she couldn't stop laughing when Saif read a few lines from Soha's book. It has a chapter based on Saifeena. Soha's explanation of the time when she was asked about Kareena's pregnancy is hilarious.
Watch the video here: