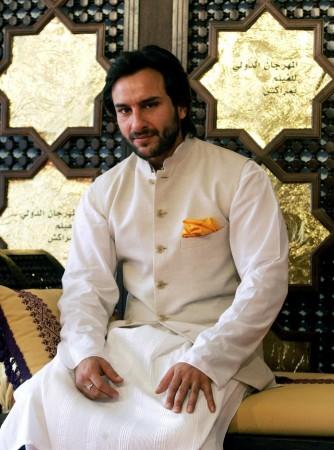 Bollywood actor Saif Ali Khan will be crowned the tenth Nawab of Pataudi on Monday, after the death of his father, the Nawab of Pataudi Mansoor Ali Khan, on Sept. 22. The day will also mark the end of the mourning period of 40 days for his father and one of India's most celebrated cricketers.
Mansoor Ali Khan, officially, relinquished the title of Nawab in 1971, when the country abolished royal entitlements through the 26th Amendment to the Constitution of India. However, he retained the nominal title of Nawab; something that the village elders want of Saif too. The actor, therefore, said he would accept the appointment on purely "sentimental reasons".
Saif Ali Khan, 41, added that he planned on continuing the legacy of his father's work by providing education and health care for girls.
"Being crowned the Nawab means taking care of my father's estate, our ancestral home and the trust. More importantly, I will have to continue the work he was doing for the villages," said the actor to NDTV.
Meanwhile, Saif's younger sister, Saba Ali Khan, has been appointed as the head of the family's princely property in Bhopal.
Monday's ceremony will be presided over by senior residents from the 52 villages under the Pataudi principality, as well as the former Nawab's family members - Sharmila Tagore, his wife; and his daughters, Saba and Soha Ali Khan. Also in attendance will be Bhupendra Singh Hooda, the Chief Minister of Haryana.