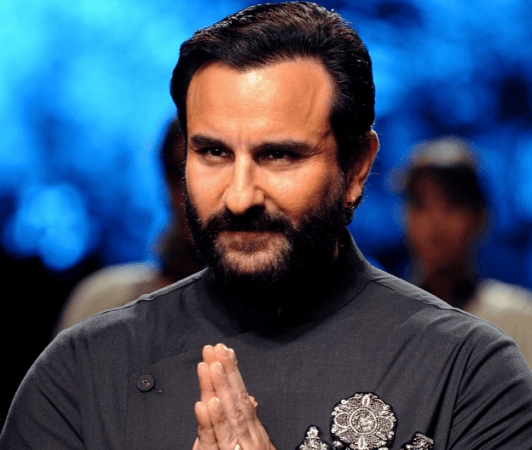 Saif Ali Khan is often addressed as "nawab" but the actor said that he was never interested in getting that tag and also revealed the reason behind not using "Pataudi" in his name.
It is no secret that Saif, the son of Mansoor Ali Khan Pataudi, hails from a royal family, and hence, he is often addressed as "nawab". But unlike his father, he never used the title "Pataudi" in his name. In his recent appearance on Arbaaz Khan's chat show – Quick Heal Pinch, Saif narrated an interesting incident, revealing why he is not "Pataudi".
"I have never been interested in being a nawab. I always thought myself to be an actor. But sometimes people associate you with certain things. I am very proud of 'Pataudi', and also of the fact that my father was the last nawab. But I prefer eating kabas to being a nawab for sure," Saif said on the show.
Revealing the reason behind not using 'Pataudi' in his name, Saif said that his father had also removed the title from his name when the government abolished the culture of using royal titles in 1971.
"In 1971, this stuff was abolished. Dad lost his captaincy as well as this title in the same year. So it must have been something. But he changed his name, his signature used to be Pataudi. Everyone called him Pataudi his whole life. But the day it was outlawed, he changed his name and signature to Mansoor Ali Khan. When I, as a six or seven-year-old, asked him why he has two names, he said he was born as Pataudi but now his name is changed, and my name will also be just 'Khan'. So that is how we were brought up," the Sacred Games actor said.
Saif, who was last seen in the film Bazaar, is now all set to appear on the second season of Sacred Games. He also has a couple of upcoming movies including Taanaji, Bhoot Police and Go Goa Gone sequel.