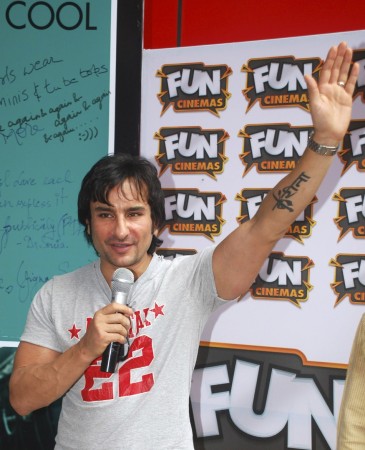 Bollywood star Saif Ali Khan turned into an angry man as he came face to face with Delhi's media personnel.
Saif, who is busy promoting his upcoming film "Bullett Raja" in the capital city, was three-hours late to a bike rally organized by the Delhi Election Commission to raise awareness among voters.
When the actor along with Sonakhi Sinha, Jimmy Shergill and director Tigmanshu Dhulia appeared at the event, the enraged media demanded their apology.
Surprisingly, the actor lashed out at the crowd instead of apologizing. "I will not apologise because it is not my fault... I was stuck in traffic. I should not be blamed for this chaos and I feel stars should not come to Delhi. This is my last visit to Delhi and henceforth, I will give interviews from Mumbai," PTI quoted the actor.
"If anybody should apologise it is the election officials as they didn't convey the right time," he added.
The actor however, later tried to mollify the situation but the matter refused to settle down as the media persons acted chaotic.
Finally unable to resolve the situation, the entire team of "Bullett Raja" walked out of the event.
Election Commission official A M More later explained that the media should have been considerate of the actor's busy schedule and apologized on the behalf of the Delhi EC.