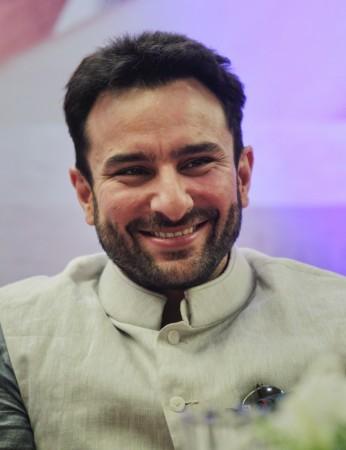 "Cocktail" star Saif Ail Khan has once again landed in hot soup by playing a prank on a prominent Hollywood actress.
The actor was slapped with a legal notice by the representatives of Academy Award winning actress Natalie Portman, who is apparently irked by Saif's groundless joke involving her.
Recently, the jovial and humorous Saif told the media that he signed Portman for a romantic comedy. The actor, who is long badgered with innumerable questions and rumors about his imminent wedding to Kareena Kapoor, built a story about acting with the Hollywood actress in an upcoming movie, just to break the ennui and steer away media attention.
Little did he know that his off-screen humour might draw legal issues and a notice demanding an explanation from the Hollywood actress regarding the same.
His "joke" apparently created quite a stir at both ends and the actor had to come up with a plausible explanation along with a public apology.
"It was a joke, I am sorry; it's just that I am very annoyed with speculations on all the aspects of my life. If this goes on, I might just start making up stories like these to entertain myself. Hope people will understand that," Saif was quoted saying to a daily.
"Saif's phone was ringing day in and night out for the last couple of days but he chose to keep mum as this time around the amusement level took a different proportion," his associate said.
Such controversies aren't new to the actor. Recently in March, the actor landed himself in a spot after punching a South African businessman Iqbal Sharma during a midnight brawl at a five star hotel in Mumbai. The matter was taken to court, but was mutually settled between the two parties following an apology from Saif.