Saharanpur saw another killing of a lower caste man on Wednesday, within 24 hours of the murder of a Dalit youth, as the Uttar Pradesh government struggled to maintain peace in the surrounding villages of Shabbirpur. The state government has imposed Section 144 of the IPC in the region, which prohibits the gathering of more than four persons at public places.
A man, belonging to the Dalit community, was killed and seven others, including a Muslim, were gravely injured in a caste associated brutality on Tuesday. The men were allegedly attacked by a group of upper-caste members on their way home from riot-hit Shabbirpur after meeting BSP chief Mayawati.
The Yogi Adityanath administration also suspended Saharanpur District Magistrate NP Singh and Senior Superintendent of Police SS Dubey in an attempt to contain the law and order situation in the region. The state government reportedly also ordered service providers to suspend all internet, messaging and social media services in the region until further notice, according to DNA. The UP administration said the troublemakers misused internet services to destroy peace in the district.
A resident of Gandevat village, identified as Nitin and a kumhar (potter) by caste, was attacked with knives and sickles on his way to a brick kiln. Nitin's case falls under Most Backward Caste category. The incident occurred between Mora and Balumajra villages in Thakur Choubisi (rural slang for the 24-odd villages dominated by Rajputs).
"It may have been personal enmity, (but) it has tilted the balance of killings in the favour of the upper caste, now there could be a backlash," an officer at the Bargaon police station told DNA.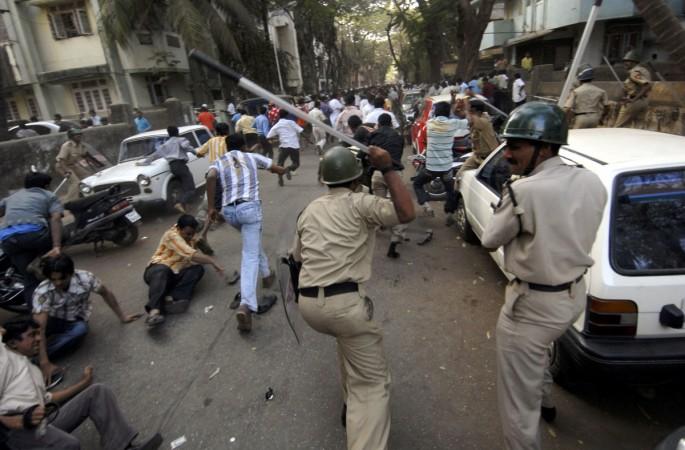 Saharanpur has made headlines through the month for brutality against lower caste members, especially Dalits. More than 2,000 members of a community had allegedly gheraoed a village in Saharanpur earlier this month, and set fire to more than two dozen houses belonging to Dalits. The houses were torched in retaliation to a clash which broke out during a commemorative rally.
Thousands of activists swarmed Jantar Mantar in Delhi on Sunday to protest against atrocities on Dalits in Saharanpur. The march, helmed by Bhim Army, s the w participation of All India Students' Association, and various other groups.
"I have been asked to station myself in Shabbirpur village for 12 hours. We have been asked to monitor the situation continuously and report any tension immediately," said Sunil Kumar, Assistant commissioner (trade) Saharanpur.