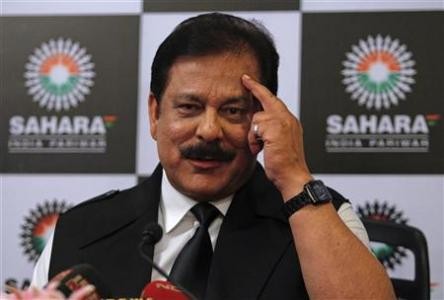 After dodging the police for some time, head of Sahara conglomerate Subrata Roy has been taken into police custody in Lucknow.
Roy explained that he wasn't absconding and wanted to be with his ill mother. He also revealed that he was willing to "unconditionally follow" Supreme Court's orders, reported the Indian Express.
He has also requested the apex court to permit him to be with his "ailing mother under house arrest till March 3, 2014."
Roy and Sahara have been accused of failing to repay billions of dollars to investors, though Sahara has claimed that it has paid back most of its investors.
The Supreme Court on Wednesday had rejected Roy's request to be excused from a court hearing as he wanted to be with his ill mother. Following his absence, the apex court had issued an arrest order on Thursday, but the police were unable to locate him.