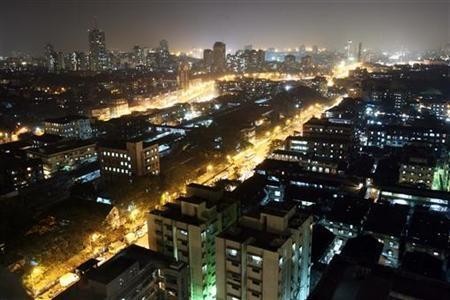 Insecurity and inflation is going to keep Indians indoor, instead of going out to celebrate and welcome the New Year 2014.
The current year saw a spurt in crimes against women in India and added to this are financial worries that will force people to cut down on expenditures.
The survey found that more number of people will stay off the dance floor and noted that almost 35 percent of urbanites in India are planning to ring in the new year by staying home. The survey was conducted by the Social Development Foundation of The Associated Chambers of Commerce and Industry of India (ASSOCHAM), a leading trade association in India.
The ASSOCHAM report stated that owing to a plethora of reasons such as dismal financial conditions, issues related to job security, rising inflation, traffic congestion, cold temperature, lack of safety and others, Indians would try to avoid spluring. "While majority of people across metros are planning to go out with friends and relatives, most of them will celebrate the New Year's Eve locally without splurging much of moolah," the survey observed.
The survey, which was conducted in 10 Indian tier one and tier two cities of - Ahmedabad, Bangalore, Bhopal, Chandigarh, Chennai, Delhi, Jaipur, Kolkata, Lucknow and Mumbai during October and November, spoke to a diverse group comprising of college going students, young corporate executives and people engaged in various professions including individuals and couples between the ages of 18-30.
"There seems to be lack of inspiration and motivation amid people as many are forgoing the traditional New Year celebrations of going out and partying," said Mr DS Rawat, secretary general of ASSOCHAM, while releasing the findings of the chamber's survey.
About 60 percent of women participating in the survey cited security-related apprehensions as the main reason as to why they prefer staying at home on December 31.
Financial woes owing to rising inflation was the second most popular excuse for people to avoid New Year celebrations, followed by job security related concerns, rampant traffic jams, need for sound sleep, cold temperature and others, highlighted the ASSOCHAM survey.
A majority of those staying home on New Year's Eve said they have planned to host low-key gatherings with a few close friends, family and relatives in the comfort of their own abode.
While those planning an outing on New Year's night said they have made prior plans to go out for celebrating with friends and relatives. About 65 percent of the participants said they would be going out for dinner parties with family or friends within their city itself. Many of them said they will go to a party at someone else's place, noted the ASSOCHAM survey.
About 25 per cent said they have plans to usher in 2014 at some hill station, coastal destination and other nearby tourist hot-spots, whereas only a handful (10 percent) said they would be travelling overseas.