The sudden demise of Padma Shri awardee and Bollywood veteran star Sridevi, who recaptured millions of hearts by playing Shashi Godbole in English Vinglish, has left India shocked. Several stars from all over the world have started pouring their hearts out on social media while expressing condolences.
One among Sridevi's millions of admirers is actor Kamal Haasan, who mourned the loss of his friend. Sridevi had co-starred with Kamal Haasan in films like Sadma, Moondru Mudichu, Nirakudam and Guru.
Hassan shared insights from his days alongside Sridevi in Sadma and wrote how he is now being haunted by the lullaby from the film. Hassan also recalled the magnificence of the 54-year-old as an adolescent teenager and said her stardom was well-deserved.
Have witnessed Sridevi's life from an adolescent teenager to the magnificeint lady she became. Her stardom was well deserved. Many happy moments with her flash through my mind including the last time I met her. Sadma's lullaby haunts me now. We'll miss her

— Kamal Haasan (@ikamalhaasan) February 25, 2018
"Sadma's lullaby haunts me now," grieved Hassan as he revisited the happy moments spent with Sridevi. "Many happy moments with her flash through my mind including the last time I met her....We'll miss her," the actor wrote in his tweet.
The South Indian actress, who carved her name in the history of Bollywood was just four when her acting career began with Moondru Mudichu in 1976 — alongside Kamal Haasan and veteran actor Rajnikanth.
Sridevi and Hassan worked together in many Tamil and Hindi films. Haasan was honored with a National Award for one such movie: Moondram Pirai. Sadma was the remake of Moondram Pirai.
A few other films in which Haasan and Sridevi shared the big screen are 16 Vayathinile and Guru.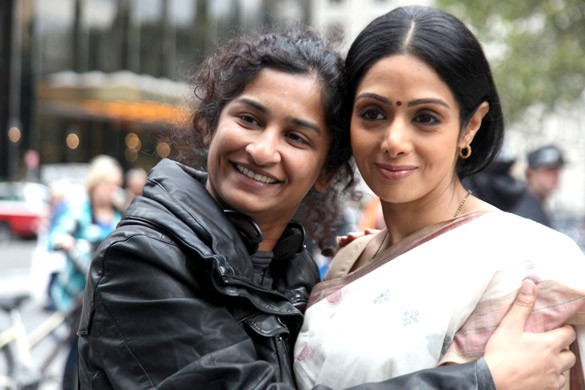 One of India's finest classical dancers, Sridevi rose to fame in the 1980s and was known to be the highest-paid star then. Besides with her performance in serious movies, she also was a part of Bollywood movies like Mr India and Chaalbaaz, which are still admired by filmgoers.
Haasan also stressed on the last time he met Sridevi on the red carpet of an award show in Mumbai, where they spent a jolly time together.
Meanwhile, Twitter is flooded with the condolences and prayers of thousands of fans from all streams. Here are few tweets.
Shocked & disturbed with the news of #Sridevi garu's demise. She truly was the epitome of everything amazing as an actor & a woman. My all time favourite actress.. Gone too soon. Strength to her family & loved ones. May her soul Rest in Peace.

— Mahesh Babu (@urstrulyMahesh) February 25, 2018
Shocked stunned. Still see her laughing talking. Unbelievable. Actor par excellence. A school in herself.. learnt so much from her. Still can't believe it . A huge loss. #Sridevi

— Kajol (@KajolAtUN) February 25, 2018
Shocked to hear the sad news. The first Lady Superstar of the Country. 50 of those 54 years as an actress par excellence. What a journey..and such an unexpected end. May your soul rest in peace.
Sridevi garu ???

— rajamouli ss (@ssrajamouli) February 25, 2018
Shocked n saddened by the sudden Passing away of the most delightful n skilful actress of our time Sridevi ... Aum Shanti .

— Paresh Rawal (@SirPareshRawal) February 25, 2018
So shocked to hear the news of Sridevi ji... met her few months ago at my show ... just can't believe it ..

— Sourav Ganguly (@SGanguly99) February 25, 2018
Can't believe this tragic news. I will always remember those beautiful eyes, that kind smile and gentle heart. We will miss you ? #Sridevi ji. Strength and peace to the family.

— Diana Penty (@DianaPenty) February 25, 2018
One of the most vibrant actress has gone leaving behind a legacy that will continue forever. Condolences to the family. RIP #Sridevi

— Harshita Gaur (@HarshitaGaur12) February 25, 2018
Shocked to learn of the sudden death of #Sridevi . My heartfelt condolences to her family. A truly talented actress. She'll be missed by millions. RIP

— Sachin Pilot (@SachinPilot) February 25, 2018
Extremely saddened to hear that Sridevi is no more with us. My prayers are with the family.

— Sanjay Dutt (@duttsanjay) February 25, 2018