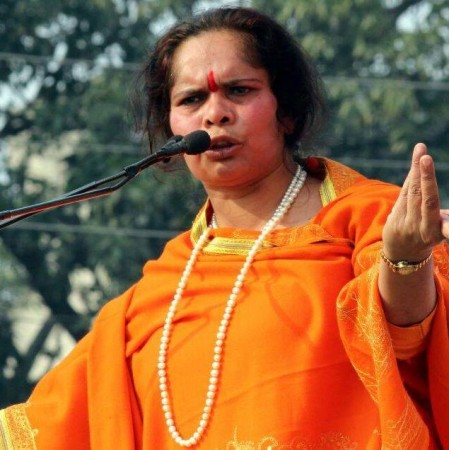 VHP leader Sadhvi Prachi wants a "Muslim-free" India, days after many BJP leaders, including Prime Minister Narendra Modi, greeted the community on the holy month of Ramadan.
"Now that we have achieved the mission of making a Congress-free India, it is time to make India Muslim-free. We are working on that," the Press Trust of India quoted her as saying in Roorkee, Haridwar, on Tuesday.
Roorkee, which is in Uttarakhand, had witnessed a violent clash between two communities last week that left about 30 people injured. The state goes to polls next year.
Ironically, her provocative remark comes a day after Modi greeted Muslims on the beginning of the holy month of Ramadan.
As Ramzan commences, I convey my greetings. pic.twitter.com/qM3H8BsiZK

— Narendra Modi (@narendramodi) June 6, 2016
Known for rabble-rousing, Prachi is supposedly a member of the BJP. The party neither confirmed or denied her status in the wake of her controversial statements last July.
"She is not a BJP member and even if she has taken membership through the phone contact programme, the high command will take a decision on the matter," BJP Uttar Pradesh state president Laxmikant Bajpai was quoted as saying by the Times of India on July 2, 2015.
His "clarification" came after Prachi criticised the continued payment of subsidy to Haj pilgrims even as Amarnath pilgrims were facing threats, while speaking at riot-hit Muzaffarnagar last July.
A month earlier, she had said that those who were not in favour of yoga should go to Pakistan, according to the TOI report.