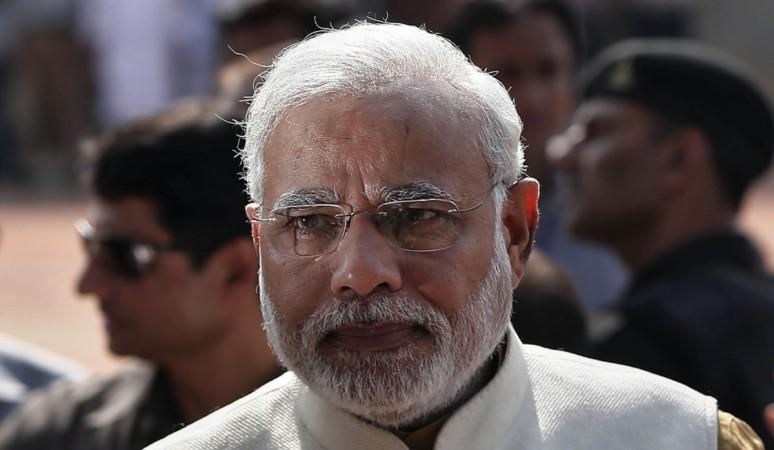 Prime Minister Narendra Modi has instructed his party leaders "not to address the nation" out of turn, adding that he would not make any "compromises" on the issue. Modi made the statement while addressing a meeting of all BJP law-makers in Parliament on Tuesday.
Modi's reaction came on the back of Union Minister Sadhvi Niranjan Jyoti using an expletive at a campaign rally in Delhi, thereby putting the BJP in an awkward situation. Ms Jyoti apologised for the remark after opposition leader Mayawati demanded her resignation for the comment, reports NDTV.
The Indian prime minister has not been one to mingle freely with the media since BJP came to power in the general elections earlier this year. Even when he addressed a group of reporters in October, he did not take any questions.
Social media platforms Facebook and Twitter are Modi's preferred communication channels, even though he has spoken with the foreign media ahead of trips abroad.
Modi has drawn flack for using state-backed broadcasters Doordarshan News and All India Radio, critics being of the view that it's a move to shield the government from tough questions.
Modi has also been criticised for his 'dictatorial' style of working, a charge denied by Information and Broadcasting Minister Prakash Javadekar. "There is complete freedom in our regime," Javadekar had told reporters in October.
The Editors Guild of India had in September issued a statement calling on the government to interact more with members of the media, citing a delay in setting up of a media liaison in the PMO and restricting access to ministers and bureaucrats as a "a certain deficit of transparency in the functioning of the government".