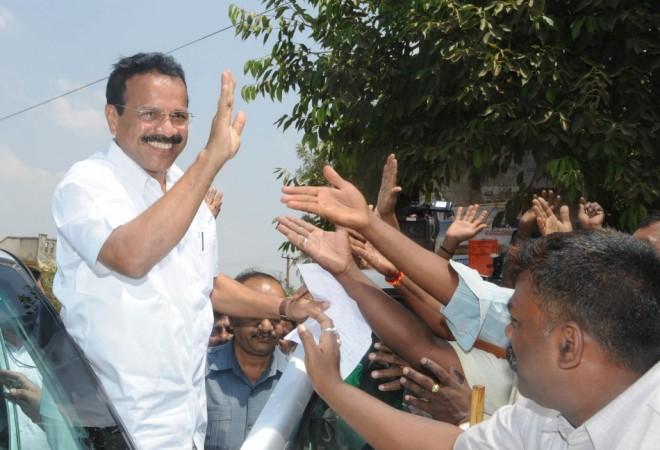 DV Sadananda Gowda finally resigned as the chief minister of Karnataka on Wednesday after the Bharatiya Janata Party (BJP) decided to replace him with Jagadish Shettar.
Gowda, who served as CM of Karnataka for 11 months, met Governor HR Bhardwaj in Bangalore on Wednesday and placed his resignation papers amidst protest from supporters not to step down. Police evicted some supporters who blocked the road to stop Gowda from going to Raj Bhawan to resign.
The stepping down of Gowda came weeks after BS Yeddyurappa, from he took over the chief minister's post, demanded the central leadership that he be re-instated as the CM of the state. Knowing that he would not be able to get back the top post, Yeddyurappa along with his supporters pressurized the central leadership to pull Gowda down. The BJP gave in to his demand and elected Shettar as the leader of the BJP Legislature at its meeting on Tuesday.
Following the stepping down of Gowda, the Governor of Karnataka has appointed Jagadish Shettar as the chief minister and has invited him to form the government.
Shettar is expected to be sworn-in as the new CM of the state on Thursday. He will be the third CM of the state before the completion of 5-years tenure. Gowda replaced Yeddyurappa in August 2011 before giving way to Shettar.
Gowda stepped down not without creating a scene. He and his supporters threatened to stay away from the party if BJP leaders Arun Jaitley and Rajnath Singh didn't promise state president for him and deputy CM post for KS Eshwarappa.