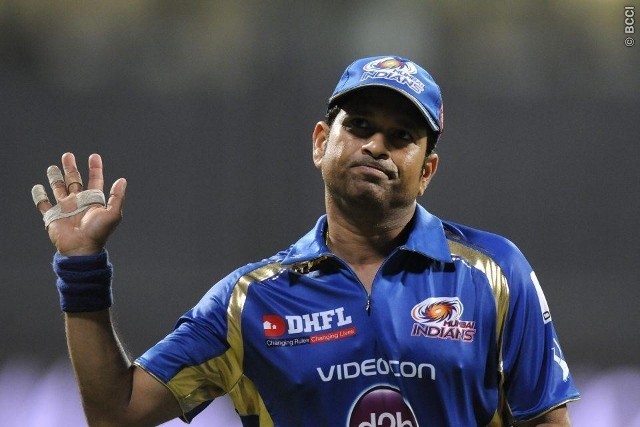 Sachin Tendulkar: A name that spreads joy in every Indian irrespective of the language that you may speak or the walk of life that you may come from.
For nearly 24 years this name has been on the forefront of Indian cricket. From a child prodigy to the colossus that has ruled the sport.
Tendulkar turns 40 today, and yet to many he is still that short little kid who uses the cricket bat as a magic wand, sending the cricket ball blazing to whichever part of the ground he wants to.
Yes, he is not the same Tendulkar of the 1990s or early noughties, but then he is still better than most and bowlers from around the world still celebrate the hardest when they have picked up his wicket.
I have watched almost every single Tendulkar innings growing up as a kid. I always used to wonder, how someone can make the game of cricket look so ridiculously easy, and yet show the discipline and hard work that only the less-talented among us should show.
It took me a while to figure it out, how Tendulkar was, well Tendulkar; but once the first couple of books of the Harry Potter series were released, the answer dawned on me. It was obvious, really.
Tendulkar is a wizard, and one of the best ones at that. Surely that MRF bat, and the later Adidas bat, that he has tortured bowlers with for so long, and continues to, was bought from Ollivander's Wand Shop in Diagon Alley.
That wand - read bat - must have been waiting with impatience wondering when that great man destined to be the greatest of them all will come forward - Tendulkar was born to hold a cricket bat and wave it around as he pleases.
Like they say the wand chooses the wizard, and there has not been a greater wizard in the modern game than Tendulkar. There is one amendment to the rule though, because unlike the wand making the wizard great, it is Tendulkar that makes the wand - again read bat - great.
There must be some phoenix hair in that wand, because come what may the big little man keeps rising from the ashes, continuing to defy age and reason - imagine, he made his debut in 1989 when he was 16, and he turns 40 today, yet still remains the heartbeat of the Indian side, in mind, body and spirit.
Every time he is written off, the Little Master comes out with an innings that only he is capable of. Every single batting record has been broken, by the unbreakable man.
There has to be a unicorn hair in that bat somewhere as well, because only the magic from a creature of fantasy can create a player of such skills.
At 40, cricket fans must consider themselves lucky to still be witnessing Tendulkar live in action, because as they say nothing lasts forever.
So, savour every single second of Sachin's time at the crease and in the field when he walks out to play for the Mumbai Indians against the Kolkata Knight Riders at Eden Gardens on his 40th birthday. It might last just a few seconds, or Tendulkar might slam a ridiculous century - either way, every single moment will be worth it.