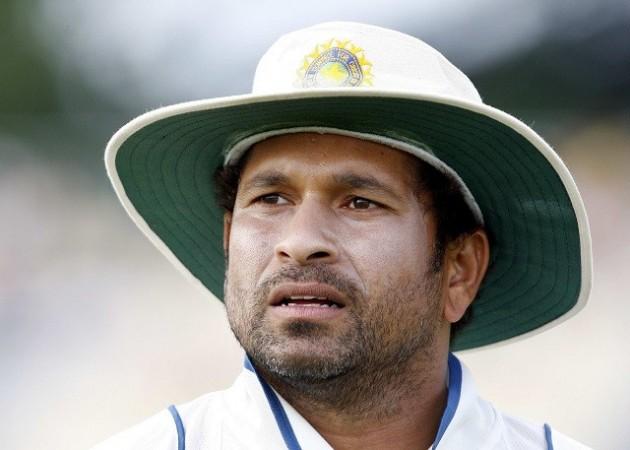 The fans of Mumbai will be able to bid goodbye to their greatest son on their home turf.
As expected, the BCCI confirmed Sachin Tendulkar's 200th and final Test will be held at the Wankhede Stadium in Mumbai, with India set to face the West Indies.
Tendulkar announced he would retire from the sport after the epic 200th Test last week, with the Little Master also requesting the BCCI to hold that final match in his hometown of Mumbai, with his mother Rajni expected to be in attendance.
There was absolutely no chance that BCCI would not adhere to Tendulkar's request, and the board's Tour and Fixtures Committee which met in Mumbai on Tuesday, confirmed the venues.
The first Test against the West Indies, Tendulkar's 199th, will be played at the Eden Gardens in Kolkata.
Eden Gardens was the other major venue that was considered to host Tendulkar's iconic 200th Test, which has taken a whole new meaning following the retirement announcement.
However, with the Indian legend making his intentions clear on his preference, Wankhede won out in the end in the race to host the second Test against the West Indies.
According to the BCCI's rotational Test policy, Ahmedabad and Bangalore were supposed to be the next two Test venues; but considering the nature and magnitude of the two Tests, the BCCI decided to award the matches to Kolkata and Mumbai.
The opening match of the series will be played from November 6-10, while the most-awaited Test in recent history on Indian shores is set for November 14-18.
The tour also includes three ODIs, to be played on November 21, 24 and 27.
Itinerary: Oct 28: The West Indies cricket team arrives in India
Oct 31-Nov 2: Three-day game -- West Indies v UPCA at Cuttack
Nov 6-10: First Test, Kolkata
Nov 14-18: Second Test, Mumbai
Nov 21: First ODI, Kochi
Nov 24: Second ODI, Vishakhapatnam
Nov 27: Third ODI, Baroda/Kanpur