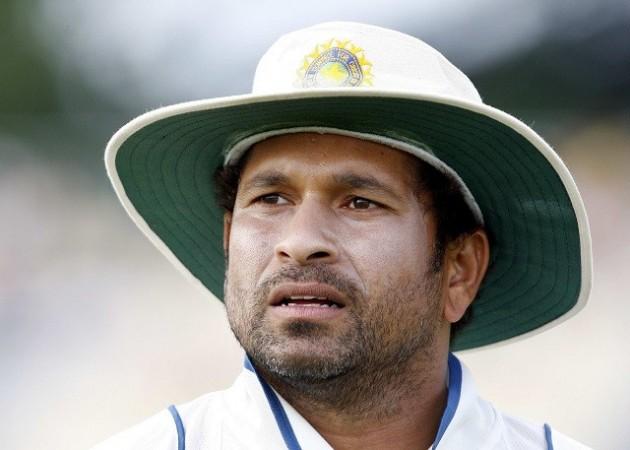 Sachin Tendulkar announcing his retirement after he plays his 200th Test is no doubt one of the most momentous declarations that you will ever hear.
Below is a collection of some of the greatest ever talking about arguably the greatest modern day batsman the sport has ever seen.
"I saw him (Sachin) playing on television and was struck by his technique, so I asked my wife to come look at him. Now I never saw myself play, but I feel that this player is playing much the same as I used to play, and she looked at him on television and said yes, there is a similarity between the two... his compactness, technique, stroke production... it all seemed to gel."
Sir Donald Bradman, Australian legend
"What he has done is set a benchmark for future generations which, probably, would be almost impossible for anyone to emulate."
Great friend and teammate Rahul Dravid
"Sachin Tendulkar is, in my time, the best player without a doubt -- daylight second, Brian Lara third."
Australian great Shane Warne
"I am fortunate that I've to bowl at him only in the nets."
India's highest Test wicket-taker Anil Kumble
"He has been a genius when it comes to ability, a Trojan when it comes to work ethic and manic when it comes to his focus."
West Indies' greatest batsman Sir Vivian Richards
"Sachin is a genius. I'm a mere mortal."
The man that Tendulkar is so often compared to - Brian Lara
"His schoolboy-like enthusiasm for the game is something I envy and admire. For the team he is the best available coaching manual."
India skipper M.S. Dhoni
"At the age of 14, all he knew was batting and he would bat all day; the coach would actually have to pull him out of the nets. I think that's the reason he has been successful. It's not just the talent he was born with but what he did with it."
Sourav Ganguly , former India captain, to NDTV
"In 1989, I was lucky to be his first captain and it was amazing that this 16-year-old boy making his debut was playing so calmly. The way he played fast bowling in the first tour to Australia was also another amazing thing. Sachin is still the same person I saw in 1989. That's his greatness not just as a cricketer but as a human being.
Kris Srikkanth to NDTV
"It's always difficult to comprehend how someone like Sachin lives his life. He has always managed his career well , managed to perform under an extreme amount of pressure and never had any scandals, which is a credit on him and his family."
South Africa Test skipper Graeme Smith