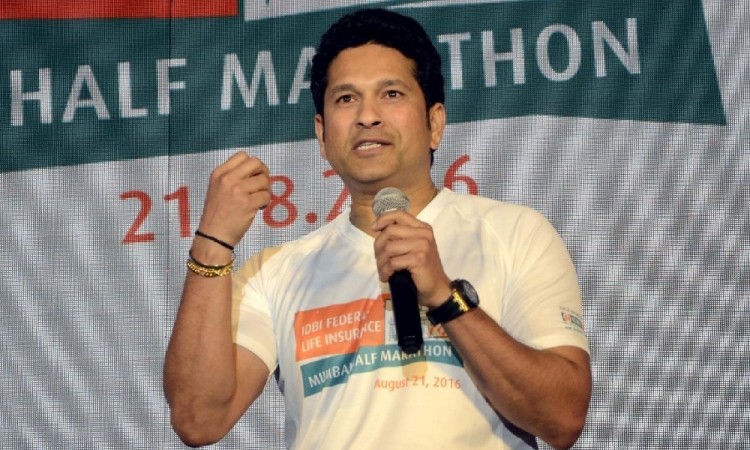 Recent reports had hinted that legendary cricketer Sachin Tendulkar might make an appearance on daily show, "Tamanna." However, according to a latest report in Indo-Asian New Service (IANS), Tendulkar has not been approached for any such show. The show's producers clarified that the information was incorrect and that it was a miscommunication from their side.
"There has been a mis-communication on this front and so we would like to clarify and update that the information is incorrect and no one has reached out to Mr. Sachin Tendulkar for any such activity. We request you to kindly withdraw the information," Ajinkya Deo, producer of "Tamanna," told IANS.
Earlier, it had been said that Tendulkar would soon be shooting with the show's lead actress, Anuja Sathe, who plays the role of Dharaa. As the show is currently revolving around Dharaa, who became a coach to male cricketers in Meerut, the makers were said to have arranged a box cricket where Tendulkar and Dharaa would be playing a few overs, IANS Live reported.
Anuja was also excited to share screen space with the legendary cricketer and was eagerly waiting to meet him on the sets of the show. However, with the legend not appearing on the show, Anuja as well as the show's viewers will surely be disappointed.
"Tamanna" is a finite series and it revolves around the story of an aspiring woman cricketer Dharaa, who sacrifices at different stages of her life to achieve her dream.
In other news, "Sachin A Billion Dreams," a film based on the life of Tendulkar, will soon hit the theatres. The film, the teaser of which was released recently, will mark the acting debut of the legendary cricketer himself.