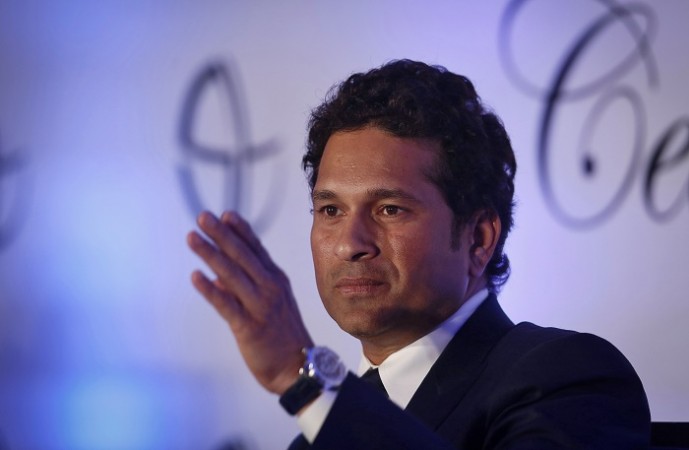 Batting legend and Indian goodwill brand ambassador of the Rio Olympics Sachin Tendulkar met the Indian wrestlers who had secured berths for the Games. He met the athletes to boost their morale ahead of the Rio Olympics, which is scheduled to start from August 5.
Apart from Yogeshwar Dutt and Sandeep Tomar, six of the other wrestlers — Narsingh Yadav, Vinesh Phogat, Babita Kumari, Sakshi Malik, Ravinder Khatri and Hardeep — met Tendulkar on Monday.
After meeting the Indian wrestlers, Tendulkar posted a couple of photos on Twitter as well.
"Met some of our champion athletes preparing for #RioOlympics2016. Wonderful knowing their experiences and dreams! [sic]" he wrote.
Women's wrestling team coach Kuldeep Singh, who was also present on the occasion, said the meeting turned out to be very useful for the athletes as it boosted their confidence ahead of the Rio Games.
"Our wrestlers were very happy to meet Tendulkar. We had meal together and then he spoke to the athletes and boosted their confidence ahead of the Rio Games. Speaking to him was a big psychological boost for our players," Kuldeep was quoted as saying by PTI.
"He shared his own experiences, narrated a lot of stories and also spoke about how he dealt with all the pressure during his playing days."
Tendulkar also told the wrestlers how to overcome difficult situations by hiding their own weaknesses and figuring out their opponents.
"He told the athletes how to hide their own weaknesses and try to recognise and highlight the weaknesses of the opponents. He also told them to work on their strengths," Kuldeep said.
"After taking the inputs from the coaches, he spoke to the wrestlers about the areas where they are lacking and how they could improve on those. Although we, as coaches, keep telling them about the grey areas, when it comes from someone like Tendulkar, it really makes a difference."