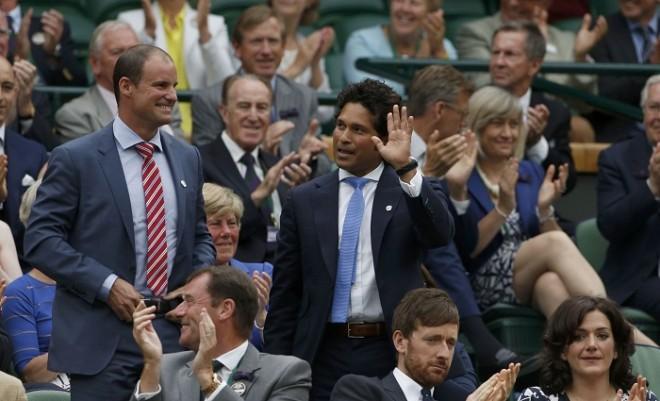 Sachin Tendulkar, on Thursday, came out with an initiative to hit water borne diseases for a six, with the help of Livpure Foundation.
The initiative, named 'Shuddh Pani, Swastha Bhatat' has been undertaken, in order to ensure quality water supply across the nation, as unhygienic water is one of the main carriers of many diseases. The main people who are affected by impure water are children who are below the age of five years.
"There are so many children under five who are affected by water borne diseases," The Hindu quoted Tendulkar. "Not just affected many lives are lost. It's a movement to help eradicate the mortality rate among children due to water borne diseases."
Around 25 different diseases can be caused by consuming water that is unfit for drinking. The most severe amongst these are cholera, E. coli infection, dysentery, typhoid, polio, and hepatitis A. Most of these are bacterial infections, with the exception of hepatitis A, which is a viral infection. These diseases have a number of symptoms, and are generally found in children on or below the age of five. Tendulkar, along with the Livpure Foundation, is campaigning against the use of impure water, especially in rural India.
"Access to safe drinking water on (a) sustainable constitutes a fundamental and inalienable human right for everyone in India. The initiative has been launched to create awareness among people regarding the benefits of safe drinking water," said Rakesh Malhotra, founder of the SAR Group. "As per WHO (World Health Organisation), more people die from unsafe water than from all forms of violence including wars."
The company said that they would strive to bring better water to not only the upper-middle and middle class, but also the lower classes, especially the slum dwellers across the country. The initial part of their campaign would start with the slums of three states – Uttar Pradesh, Bihar and West Bengal, according to Malhotra. To spread awareness, the Livpure Foundation would work closely with the schools in the slum areas in these states. A student representative would be selected from each class, to go and collect drinking water samples from each area, which would then be sent to the labs for testing bacteria and viruses.
The company plans to invest ₹3 crore every year for the next six years. With this initiative, they hope to reach out to at least 10 percent of the population of India.