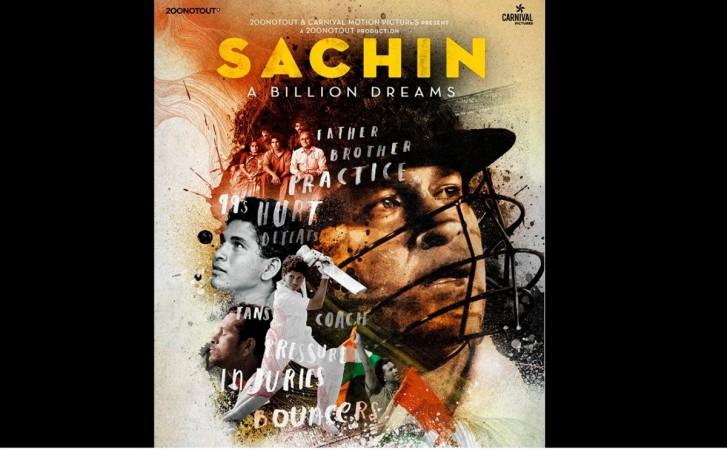 RATING: 3
MOVIE: Sachin-A Billion Dreams
CAST: Sachin Tendulkar, Anjali Tendulkar among others
DIRECTOR: James Erskine
GENRE: Biographical movie
"Sachin Sachin..." This is one echo from stadiums that all Sachin Tendulkar fans, probably all cricket lovers in the country, miss now as the legend had retired some years back. However, the movie Sachin: A Billion Dreams makes you lucky enough to relive his epic era, but also makes you miss the Master Blaster's strokes even more.
Sachin: A Billion Dreams is mostly about Sachin chasing his biggest dream of holding the World Cup, which he eventually fulfilled after a long wait of 22 years. The biographical movie shows all the significant titbits of the legendary cricketer's life, right from being a notorious kid to becoming the 'God of Cricket.'
The film beautifully portrays the cricketing journey of Sachin that included a lot of ups and downs. Directed by James Erskine, the biopic first shows how an adolescent dreams to win the World Cup for his country, followed by the tough journey, and how he eventually turns his dream into a reality.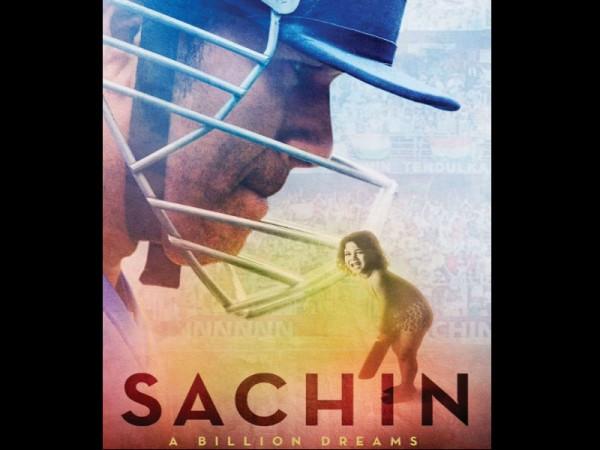 The movie mostly includes real-life footage from Sachin's career, accompanied by some bytes from popular personalities and his family members, revealing some unknown details about the legendary cricketer. Sachin: A Billion Dreams covers all important happenings in his life, including his initial training days, his meeting and marriage with Anjali Tendulkar, his downfall as the captain of the team, the match-fixing row and of course the historic 2011 World up.
Unlike the biopic on Mahendra Singh Dhoni, Sachin: A Billion Dreams is more like a documentary, and thus it lacks the entertainment quotient. However, it gives a detailed and realistic view of Sachin's life. But I wish the director had bothered to give a little more screen time to Sachin's initial struggle inside the nets as it somehow appeared too easy for him to make it big.
On one side, you will feel nostalgic to see Sachin punching fours and sixes to best bowlers like Shane Warne and Wasim Akram among others, and on the other side, you will get goosebumps reliving the unforgettable victory of Team India in the 2011 World Cup.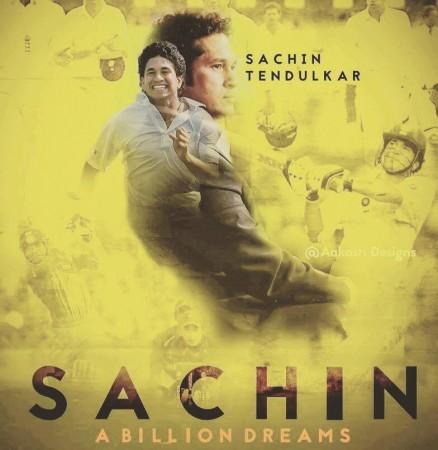 There are also some instances that may make you teary-eyed, especially the climax. Although there is not much scope to talk about performances as it mostly has real-life footage. Two child actors playing Sachin, as a kid and then teenager, did a good job.
In a nutshell, Sachin: A Billion Dreams makes you feel nostalgic and emotional at certain points, and also makes you clap at certain others. It is a movie that will definitely inspire you to dream big, and chase it with full zeal.