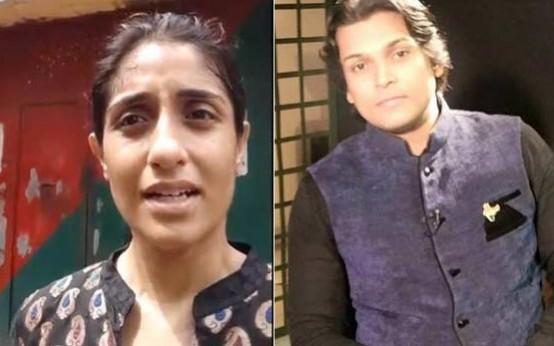 Rahul Easwar, a renowned Hindutwa activist, was arrested by the police over the Sabarimala issue and was later sent to judicial custody for 14 days. Now, Rahul Easwar's wife Deepa has alleged that the cases against her husband are fabricated to fulfil vested interests.
In a recent Facebook live broadcast from the entrance gate of Kottarakkara sub-jail, Deepa claimed that the police secretly arrested Rahul Easwar and took him down the Sabarimala valley in a tractor covered with tarpaulin.
"They arrested Rahul Easwar from Sannidhanam. I am extremely sad about the way in which they arrested him. It was a real secretive operation, and the police put him in a tractor underneath a tarpaulin. He was not responsible for any violence. When Madhavi, a lady from Andhra Pradesh started the trek, Rahul was actually in Sannidhanam, and he was nowhere near Marakkoottam or Pampa," said Deepa with tears rolling down her cheeks.
Deepa also made it clear that Rahul Easwar had not tried to obstruct police officials from doing their duty.
"Rahul has not committed any such offence. He has not tried to obstruct the duty of police officers. When all these problems happened near Marakkoottam, he was actually in Sannidhanam. How could Rahul who was there at Sannidhanam obstruct the duty of police officers at Marakkottam where all the issues happened," asks Deepa.
Deepa revealed that Rahul Easwar is currently on an indefinite hunger strike inside the jail.
"Rahul has not eaten anything for two days. Rahul has fought for Sabarimala and the deity's devotees for many years. He is now on an indefinite hunger strike for Sabarimala. He would have done this fasting even if he was in Sabarimala. Now, as the police have arrested him, he is continuing the fasting from the jail," added Deepa.
Rahul Easwar has been booked under various charges including sections 144 (unlawful assembly), 353 (assault or criminal force to deter public serving from the discharge of duty), and 147 (rioting) of the Indian Penal Code.