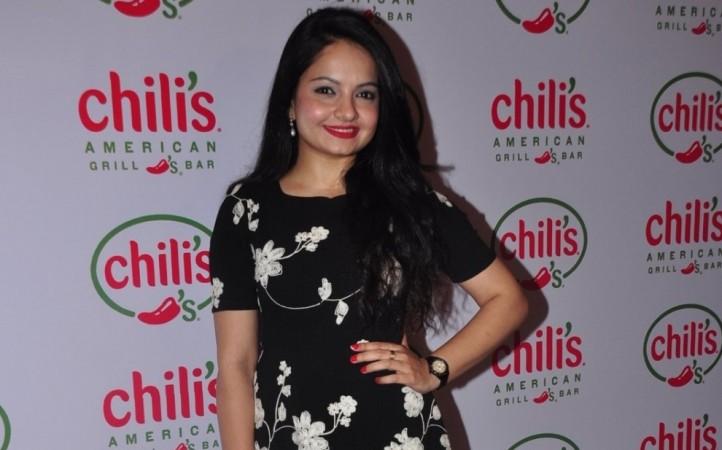 Here's some good as well as bad news for fans of Star Plus' long-running show "Saath Nibhaana Saathiya." It had been reported earlier that the makers of "Saath Nibhaana Saathiya" were planning another generation leap in the storyline and Devoleena Bhattacharjee aka Gopi Bahu was not happy with the development. Devoleena reportedly didn't want to age on-screen and her reluctance on playing a grandmother on the show had caused an obstruction for the scriptwriters to pen the story ahead.
Unable to convince Devoleena, the latest reports suggest that the makers are mulling over the idea of replacing Devoleena with Gia Manek, who initially played the role of Gopi Bahu. Gia had impressed the viewers with the portrayal of a kind and demure Bahu of the Modi family. The makers are reportedly keen on getting Gia back on the show and the actress too is willing to return.
"Despite their best efforts, the makers and the channel have so far not been able to convince Devoleena to give up her reservations. The actress is adamant she will not play a grandmother on the screen come what may. The show cannot go on with a stagnating story line. So the makers have desperately started looking for a replacement," a source told Asian Age.
"The first choice is Giaa as she has left a lasting impression. The makers are keen on getting her back. Giaa too, appears interested. She has no issues with aging on screen, so the story can move ahead without any hitch. If all goes well, it is very likely that Giaa will return to the show," the source added.
Although Gia chose to remain mum on the development, she said that if things work out between her and the makers, she will be happy to join the cast again. "I will cross the bridge when I come to it. Right now, I am not in a position to comment. I will talk when I sign the dotted line. I would certainly like to do something like Saath Nibhaana Saathiya. It has been one of the best shows I have done so far and if things work out I will be more than happy to come on board. But at the moment, I would like to refrain from talking about it," Gia said.
If the deal between Gia and the makers get sealed, the show's viewers will surely be excited to have her on the show. However, the news might as well disappoint Devoleena's fans, who have been watching her play the role of Gopi Bahu for several years now.