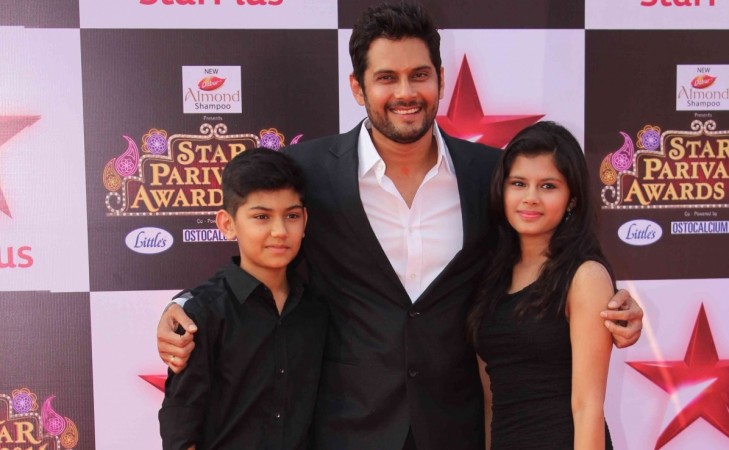 Amar Upadhyay, who re-entered "Saath Nibhaana Saathiya" after many viewers started missing his character Dharam, seems to be giving the production house a tough time. According to reports, Amar was apparently not happy with the screen time of his character and had several issues regarding the script and dialogues. At times, he apparently refused to shoot as well. The matter was finally resolved when the production house agreed to the actors' condition to shoot for only 15 days a month.
However, Amar, who rose to popularity as Mihir Virani in "Kyunki Saas Bhi Kabhi Bahu Thi," rubbished the report of him throwing tantrums and said that it was the production house's fault as they didn't utilise his time when he had allotted 25 days in a month to shoot. Hence, the actor decided to reduce the shooting days to 15.
"First of all, I had signed an exclusivity contract with them of 25 days when I came on board, simply because I wanted to focus completely on this show. In last ten months, they have only utilised 150 days to be precise and wasted the remaining days given to them. They can't just bind and block an actor and waste his time, so I decided to give them only 15 days to shoot," he told Asian Age.
"I have had issues with certain scenes that belittled me. They were doing funny things with me, so when I put my foot down and told them this is not how its done, suddenly I am the one throwing my weight around. The least they can do is improve my track and deliver what was promised to me," Amar added.
Besides Amar, Mohammad Nazim aka Ahem Modi, who had to take an exit from the show because of the sudden change in the storyline, was also said to be re-entering the show.
Meanwhile, after Gopi (Devoleena Bhattacharjee) and Dr. Krishna's (Khalid Siddiqui) love story, the makers have stored a twist in the storyline. It will be revealed in the upcoming episodes that Dr. Krishna is responsible for Ahem's death in the car accident and by marrying Gopi, Dr. Krishna was trying to help the protagonist overcome her loss.
However, after learning the truth, Gopi will be shattered and will seek revenge from Dr. Krishna for the untimely death of Ahem. It remains to be seen how Gopi takes revenge from him.